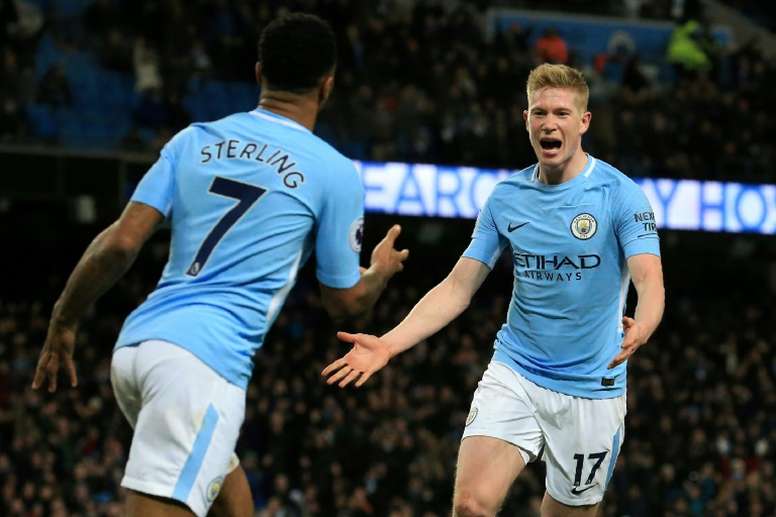 City to improve Sterling and De Bruyne's contracts
Manchester City's directors have already set about renewing two vital players in the squad: Kevin de Bruyne and Raheem Sterling.
The Daily Mail reports on Saturday that meetings have already started taking place in order to start the negotiations.
Both the 28-year-old midfielder and the 25-year-old left-winger have contracts with City until 30 June 2023, a link that could be extended for a couple more years with significantly improved conditions.
De Bruyne arrived at the English club in the middle of the 2015-16 season, having ended his time at Wolfsburg. Since then, he has played 209 official matches, finding the net on 50 occasions.
In the same season that his Belgian team-mate took leave of Liverpool Sterling to land in Manchester, where he has become a benchmark after 229 official matches and 90 goals.