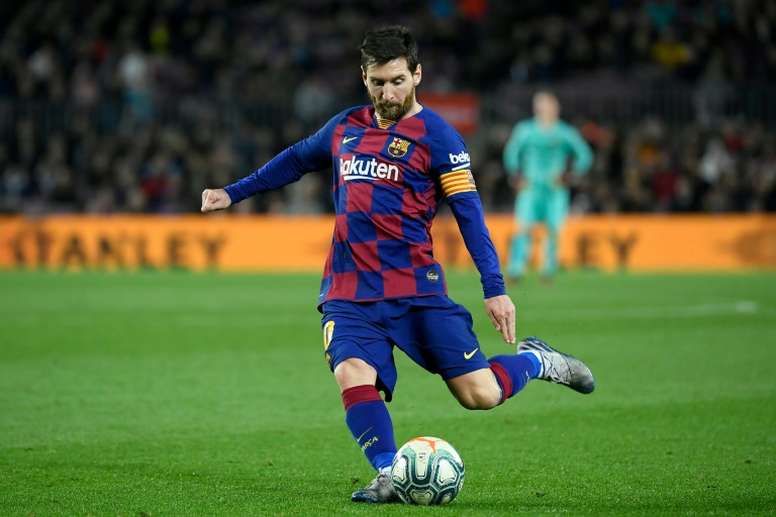 City preparing to try and sign Messi
Prising Leo Messi away from Barcelona is one of the most complicated things to do in football. The striker will have to start negotiating his contract in the next few months because his contract will end on 30th June 2021, but he can unilaterally terminate his contract at the end of any season. Time is pressing and the board know they must reach an agreement with Leo as soon as possible.
The Argentinian player has said on many occasions that his place is at Barcelona and that his contract is one of the things which least concerns him, but it does not stop being a major issue for the board. Especially after events in the last few days.
According to 'The Athletic', Manchester City are apparently preparing themselves in case the opportunity to sign Leo Messi comes about. However, it seems more than likely that they will not get his signing than they will.
In addition, 'AS' said that on the official web page of the club, they have put those rumours in the daily club magazine. "Man City, in pole position if Messi leaves Barca..."
DUGOUT:_eyJrZXkiOiJTSXdVWWpaTiIsInAiOiJiZXNvY2NlciIsInBsIjoiIn0
In any case, Man City are one of those who could offer Leo the contract he wants and money would not be an issue. That said, the 'Financial Fair Play' plays an important role because otherwise they could be left without being able to sign players if they breach the rules.
City are in the best position if Messi decides to depart Barca. According to 'La Gazzetta dello Sport', United, Inter, Juventus and PSG are also in conditions to sign the striker.