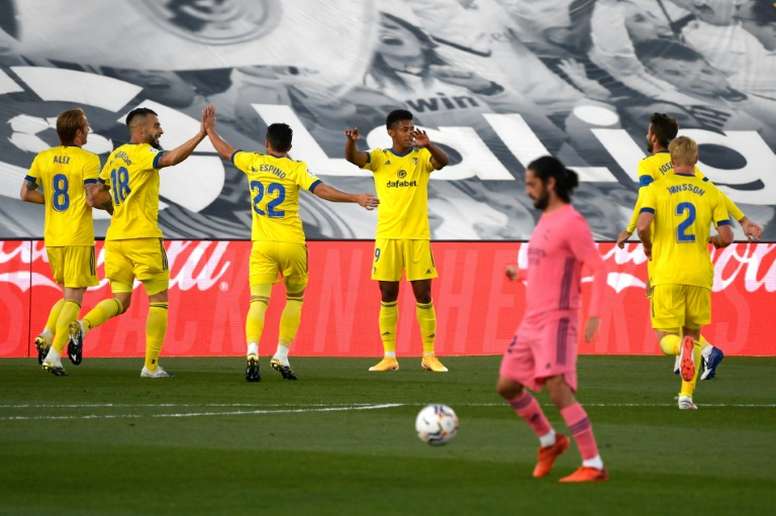 Choco Lozano had scored against Real Madrid in the past
There are few players in the world who can say they have beaten Real Madrid. Choco Lozano is one of those.
He had already beaten them at the Bernabeu in the 2018-19 season whe he was at Girona and now he has done it again, this time for newly promoted Cadiz.
The Andalusian outfit managed to beating the defending champions thanks to a goal from the Honduran striker, who took advantage of a sensational Alvaro Negredo pass.
It was not the first time he had netted versus 'Los Blancos' though. He also scored in the 2018-19 season in a Copa del Rey clash, but Girona were knocked out 7-3 on aggregate.