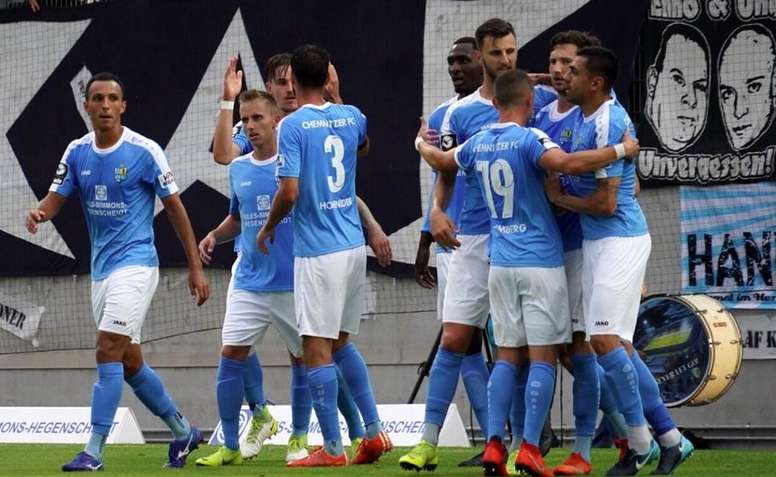 Chemnitzer want to put the Frahn controversy behind them
Daniel Frahn was the cause of Chemnitzer in Germany making headlines around the world less than a week ago. The player had been at the club for three and a half seasons and he was immediately sacked.
His relationship with neonazi groups was the reason for his dismissal. He had already been in the club's bad books for months when he paid tribute to a neonazi who had died.
In the last 3.Liga match, Frahn was injured and saw the match from the stands together with members of the far right. The club did not tolerate it and utilised an 'anti-racism' clause to terminate his contract.
It has been less than a week since that incident, but football carries on. With Frahn now out of the side, Chemnitzer have a German Cup match against Hamburg.
Despite the fact Hamburg have not been in good form since getting relegated from the Bundesliga, they are still one division above their rivals and clear favourites to win.
Remember there is no second chance for the loser as a loss means elimination. Therefore, Chemnitzer know it is a perfect moment to put the controversy to one side and focus on football. Time to make their fans happy.
August 10, 2019