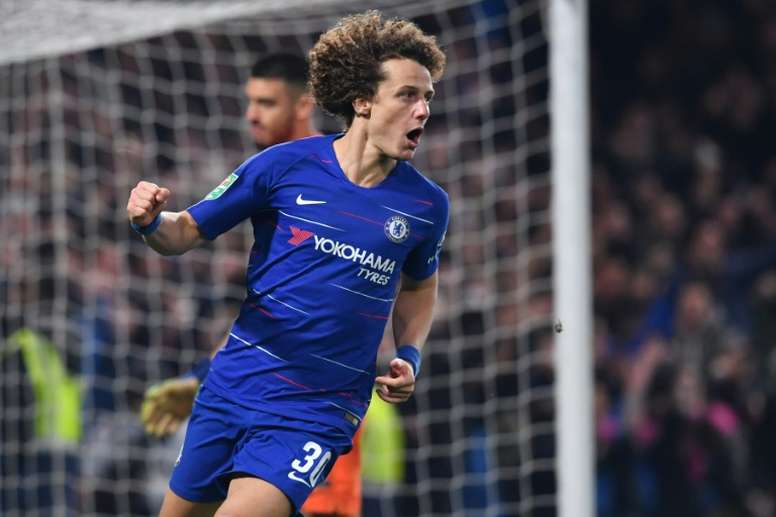 Chelsea want to renew David Luiz's contract
The Chelsea manager, Maurizio Sarri was questioned about David Luiz's future after their match against Eintracht Frankfurt in the Europa League. Sarri was sincere.
"We have had a meeting to renew his contract", he admitted.
On the matter, Sarri also stated that David Luiz is not thinking about it at this moment in time. "He is focused on the match against Eintracht Frankfurt", he said.
We will have to wait to see what comes of the meeting, and Sarri confirmed that he doesn't know what David Luiz's decision will be. "Nobody knows what he's thinking", he concluded.
David Luiz's contract with Chelsea is about to expire. From June, if the club doesn't renew it, he will be free to choose another destination. It seems as though the Blues don't want this to happen and they have already prepared a proposal for the defender.