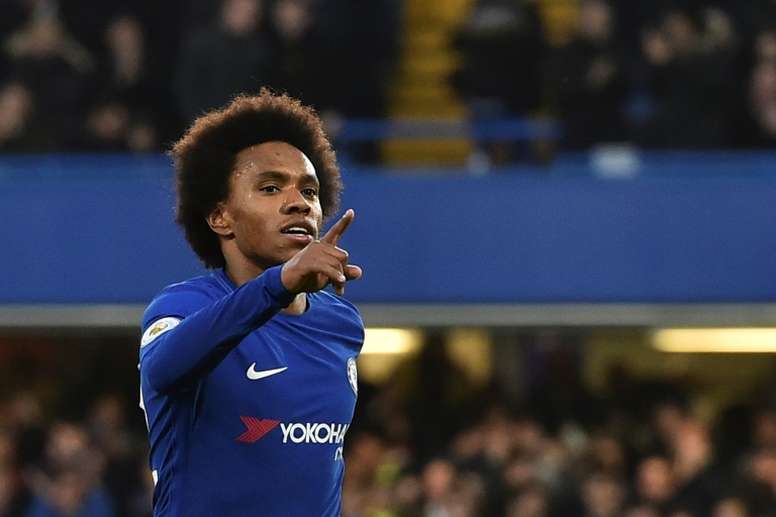 Chelsea 'reject £50m Willian offer from Barcelona'
It claims that the Catalan outfit continue to have reservations about the quality and depth of their attacking options, despite having won the league and cup double last season.
It is thought that their Champions League defeat to Roma, combined with Ousmane Dembele's disappointing debut campaign have reinforced the need to add to their attack, with the thought of Willian linking up with fellow countryman Philippe Coutinho a tantalising prospect.
Willian himself is believed to be very much open to the move, with his representatives having been in Barcelona recently.
However, at this moment in time it appears Chelsea have no desire to sell.
Manchester United, managed by Willian's former boss Jose Mourinho, are known to be long-term admirers of the 29-year-old having previously tried to sign the player in January, only for their approach to be rebuffed.
Willian is thought to have caught the eye of Barca officials during the Champions League clash between the two sides at Stamford Bridge, when the Samba star was the best player on the pitch, twice rattling the woodwork with long-range efforts before scoring Chelsea's goal in a 1-1 draw.
The former Shakhtar Donetsk midfielder made 55 appearances for Chelsea last season, scoring 13 and laying on 12, but a significant portion of those apprearances came from the bench, with the Brazil international thought to be growing tired of the role of impact sub.