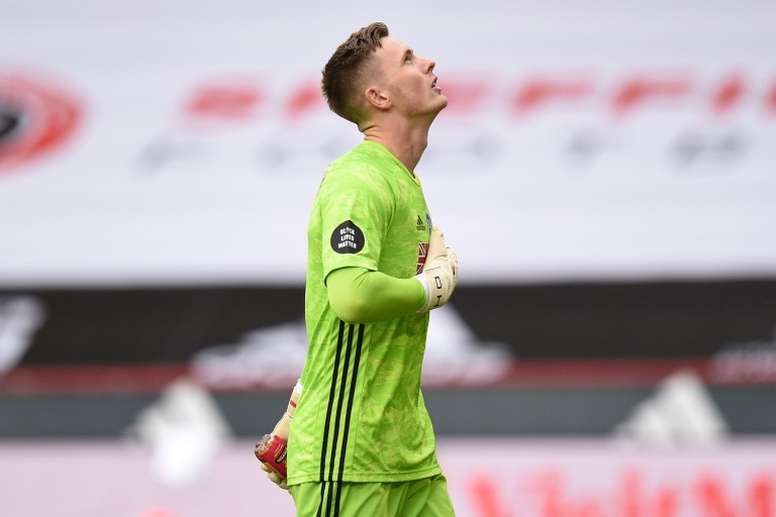 Chelsea offers United EUR 60 million for Kepa's successor
Trained at Manchester United, Dean Henderson was forced to leave Old Trafford in search of the minutes the English first team didn't offer him. At the age of 23, the goalkeeper became a real icon in Sheffield United's goal.
After two courses on loan at Sheffield, Henderson went on to play 86 official matches, conceding just 78 goals. These are the figures Chelsea set out to achieve a few weeks ago, ready to make Henderson's big score.
But 'The Sun' adds more information to this hypothetical signing of the English goalkeeper and even dares to put a figure on the offer that Stamford Bridge club would have put on the table to Manchester.
It seems that, according to the aforementioned media, Chelsea think of Henderson as the great relief of Kepa in his goal, so it will do everything in its power to achieve this, even offering 60 million euros for his transfer.
Despite his great performances on loan, Henderson still has no place in United's first team, where David de Gea remains untouchable, so he would be willing to sit down with Chelsea to negotiate this interest in the young British goalkeeper.