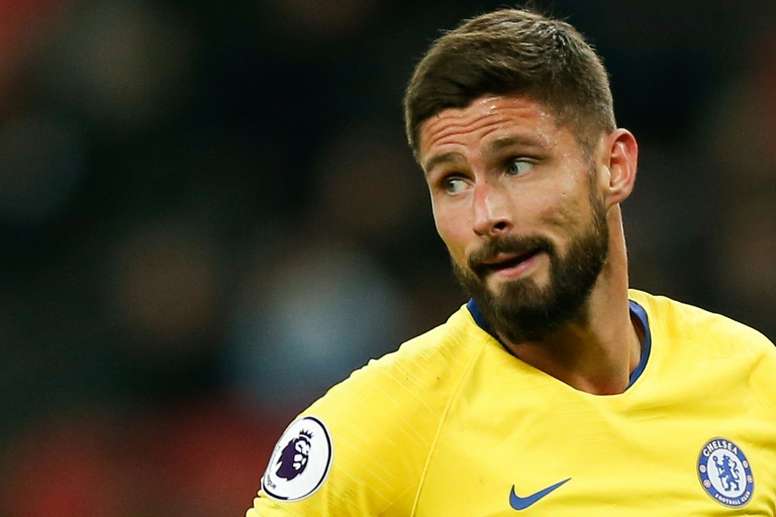 Chelsea obliterate Kiev away from home
Chelsea were the firm favourites going into this last-16 second-leg tie, carrying a 3-0 victory from the first-leg and having the away goal advantage on their side.
Kiev would have a rather steep mountain to climb if they wanted to continue their Europa League adventures, requiring four unanswered goals before the match even started.
Chelsea almost immediately made Kiev's mountain even harder to climb after Olivier Giroud took the lead for the visitors in under five minutes. His seventh goal in nine appearances meant that Kiev would require five goals at home.
This looked increasingly unlikely to happen given that in most games, in order to score a goal, you first need to have possession of the ball - something which Kiev were lacking.
Chelsea continued to dominate possession and although Kiev managed to claim some of the ball, they didn't look capable of threatening Chelsea's back four quite yet.
Maurizio Sarri's side had been slightly concerned about the condition of the pitch going into this tie but it certainly didn't show as Olivier Giroud claimed both his and Chelsea's second of the game after Marcos Alonso slotted a perfectly weighted ball into the path of the Frenchman who confidently poked it home.
Marcos Alonso's performance was commendable after claiming the assist for Olivier Giroud's second goal and burying Chelsea's third goal of the evening only seconds before half-time.
Kiev were totally unable to respond with next to no possession or spark throughout the first-half and would hope they could use the break to regather and change their approach ahead of the second-half. Sarri's side, however, would have hoped for more of the same.
More of the same it was as Chelsea clicked straight back into gear after the break. Kepa hadn't been tested at all in the first-half but had to have his wits about him five minutes into the second as Kiev made a rare break into Chelsea's box.
The keeper for the Blues (who were in fact playing in yellow on Thursday night), needed lightning quick reactions after Sydorchuk's low effort was headed for the back of the net. Kepa got down for the save but Sydorchuk was lurking for the rebound. As with the majority of Kiev's efforts though, it was off target and Sydorchuk could only find the post.
Had it gone in however, Chelsea wouldn't have been too phased given that their advantage was well and truly unbeatable, at a total of six goals.
Quite the opposite in fact, as the visiting side used Kiev's lack of inspiration against them to damage their home record even more. Willian's free-kick was beautifully placed and Giroud was completely free to place his header in the back of the net from close range. Nine goals in nine games for the Frenchman, claiming a hat-trick from this evening's clash.
Even with half an hour of game time to play, Chelsea's place in the Europa League quarter-finals was a definite. However, this didn't mean the visiting side sat back and relaxed. Callum Hudson-Odoi proved his worth by slicing straight through the Kiev defence and slotting home Chelsea's fifth of the evening.
Of course, Chelsea's star performer from the evening, Olivier Giroud was involved and delievered a beautiful ball to release Hudson-Odoi to work his magic. Soon afterwards, Kovacic almost put Hudson-Odoi through for his second - the ball was tantalisingly close but only just too heavy.
As the final whistle blew, Kiev fans were still in full voice despite a disastrous performance from their side. Maurizio Sarri's Chelsea are stomping their way back into a good run of form and they confirmed their place in the Europa League quarter-finals in sensational style.