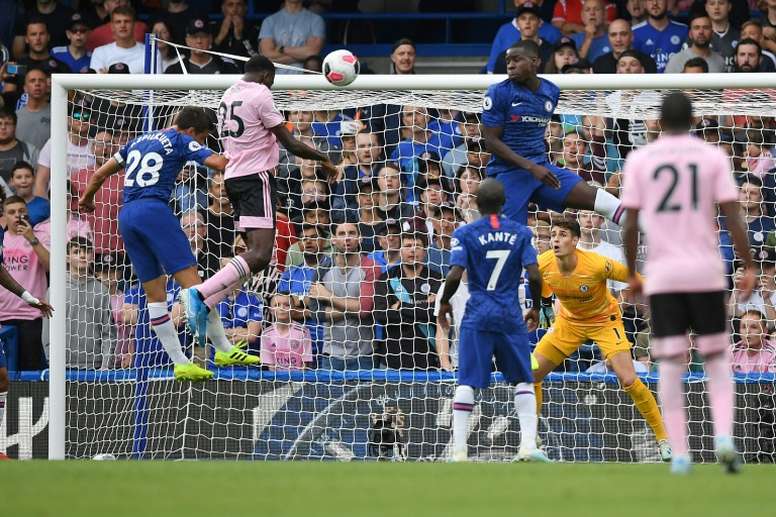 Chelsea fail to win three points again
After a rocky start to Frank Lampard's Chelsea reign, this Premier League home game at Stamford Bridge, against Leicester City was crucial to get the fans behind him.
Chelsea started off on the right foot, with a 6th minute debut goal from Mason Mount, which comes from a mistake by Ndidi, as he unsuspects the ball coming towards him, meaning Mount slots it in the back of the net to make it 1-0.
Leicester looked a little lost after this and never really seemed to counter or put any pressure on the Blues. Up until the 30th minute, no real shots had been created by the away team.
Just before half-time Chelsea lost a bit of their flow and Leicester tried their luck a little more, starting to press and put pressure on the Chelsea defense. Tielemans picked up a yellow card after a VAR checked foul on Jorginho. Frank Lampard will have been very impressed with his sides first half performance, with Brendan Rodgers less so.
Leiecester picked things up in the second half, after having a few good chances at goal, trying to show Frank Lampard that the game was far from over and that were still a threat.
The 66th minute saw a Leicester equaliser for Ndidi, as he redeemed himself for his earlier mistake. Maddison took the corner and Ndidi finshed it off, slotting the ball in the back of the net.
After this, there was a lot of missed chances for both teams, as they were both looking to seal the deal and claim the three points.
After four added minutes, the referee blew the whistle and the game ended 1-1. Lampard got his first point in his Chelsea reign and would have been disappointed to have not gone away with more after the first-half performance. Brendan Rodgers will be disappointed to not claim the three points after his team gave it their all in the finish.
A game of two-halves which saw both teams fiercely battling it out until the end. 1-1