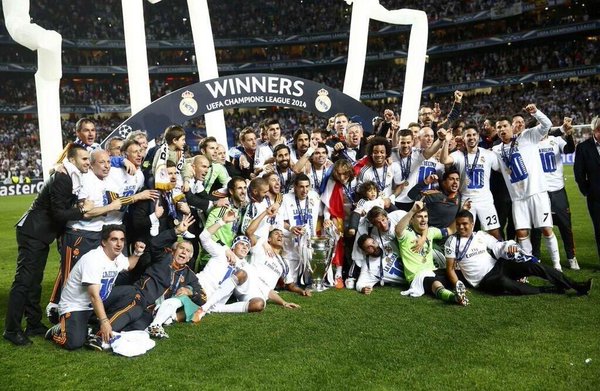 "Champions League more important than La Liga for Real Madrid"
Fernando Morientes insists the Champions League is the most important title for his former club Real Madrid, taking priority over the domestic La Liga title.
Los Blancos finished a point behind Barcelona in Spain's top tier this season, meaning that they have not been able to overcome the Catalan side's domestic dominance since winning the title back in the 2011-12 season.
However, ahead of the final of the Champions League on Saturday, Madrid legend Moriented has claimed that European glory is of paramount importance to the club, taking priority over the league.
"The Champions League is the most important. For Real Madrid to win the Champions League, even if Barcelona won La Liga, it doesn't matter because it will be a great, great season anyway," Morientes told Omnisport .
"Not only for the fans but for the players as well. If they can choose one title, they would choose the Champions League.
"It is the most important title for the club. For the players, the Champions League is what they want to win at the start of the season.
"While La Liga is important, the Champions League is an important prize for everyone."
Morientes, who won the competition three times during his spell at Madrid, claimed the players will be looking to place their names in the clu's history by winning the honour.
"To win a Champions League is always a motivating satisfaction. Especially at Madrid.
"To win a Champions League is very important so they can etch their name in history and add more silverware to the club."
Since losing to Real in the final back in 2014, Atletico have dominated the Madrid derby's losing only one of ten encounters since. However, Morientes believes none of this matters come kick-off at the San Siro on Saturday evening.
"Once you arrive in the final, everything you have done previously doesn't count," the 40-year-old former Spain international said. "It is an open match. Even if Atletico won in La Liga during the season, they have to prove themselves again against Madrid.
"The final two years ago, has nothing to do with this final. So you just have to show you're better than your rival. And this final is different because the teams know each other very well."