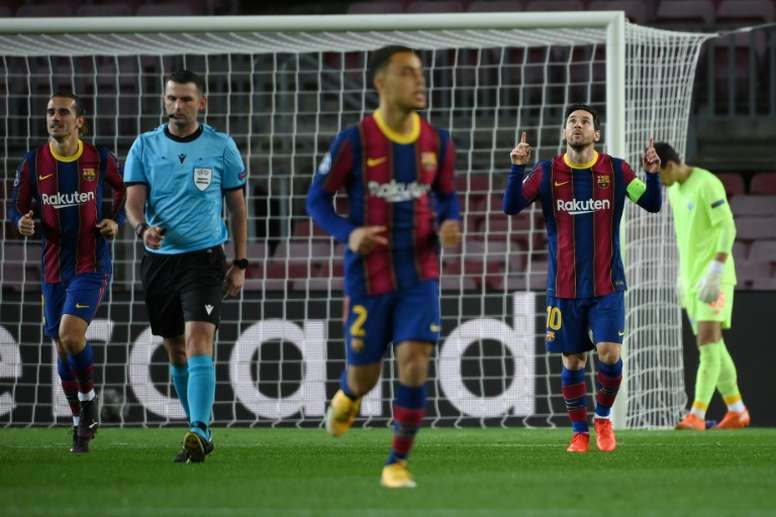 Champions League as it stands
The Champions League is back after the international break with some exciting matches to look forward to. Inter Milan need a win as they face Real Madrid, while Manchester United will be looking to get revenge on Istanbul.
Let's have a look at the tables ahead of the matches.
Group A
1. Bayern 9
2. Atlético 4
3. Lokomotiv Moscow 2
4. Salzburg 1
Group B
1. Gladbach 5
2. Shakhtar 4
3. Real Madrid 4
4. Inter 2
Group C
1. Man City 9
2. Porto 6
3. Olympiacos 3
4. Marseille 0
Group D
1. Liverpool 9
2. Ajax 4
3. Atalanta 4
4. Midtjylland 0
Group E
1. Chelsea 7
2. Sevilla 7
3. Krasnodar 1
4. Rennes 1
Group F
1. Dortmund 6
2. Lazio 5
3. Brugge 4
4. Zenit 1
Group G
1. Barcelona 9
2. Juventus 6
3. Dynamo Kyiv 1
4. Ferencvaros 1
Group H
1. Manchester United 6
2. Leipzig 6
3. PSG 3
4. Istanbul 3