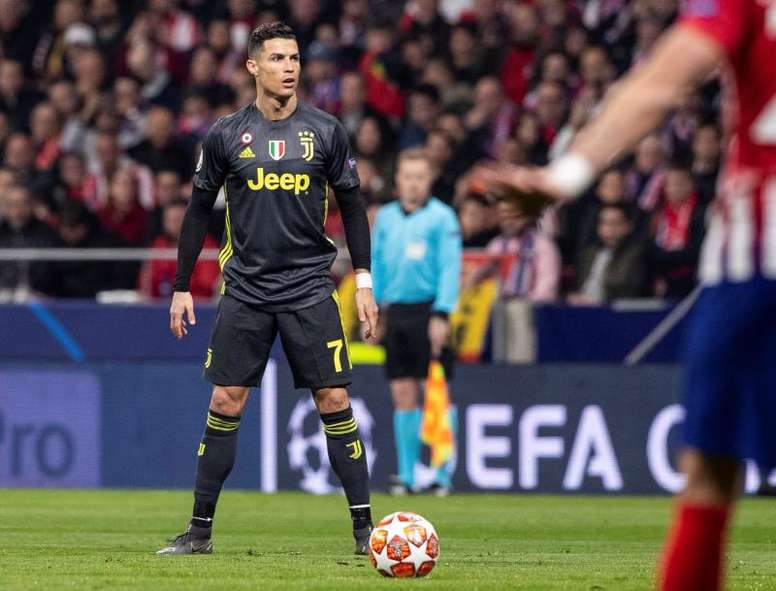 Cereza on Ronaldo: 'Not everyone is as lucky to have his UCL record'
In the statements made ahead of the Champions League round of 16 return leg encounter in which his team will face Juventus in Turin, the Atletico Madrid president, Enrique Cerezo, did not hesitate to reference the Portuguese forward Cristiano Ronaldo, highlighting the number of European trophies he has to his name.
Having faced the media in the Italian city, Cerezo responded loud and clear when he was asked about the ex-Real Madrid player: "Cristiano is a great player, who defends his club. Not everyone is as lucky as to have his Champions League record".
Another statement which highlights, after the first-leg in Spanish territory in which Cristiano faced Atletico, just how many Champions League titles he has under his belt: "I have five Champions League titles, Atletico have none", stated Ronaldo after leaving the Wanda Metropolitano, something which didn't sit well in the Atletico fanbase.
With regard to the crucial importance of the duel, he explained, "it is an important match. The most important of the season. It will be a great match which we hope to win. We have the advantage but we can't be overconfident. We're not expecting a trap".
"Our wish is to get to the final, something which we have wanted for a long time. This would be an important match if we want to get to the final. In every game you suffer", he added to the topic.
He also spoke about the feelings before the match: "Are there nerves when the match starts. At the moment no. People are happy to be here. Simeone is good".
Finally, Cerezo was questioned about Real Madrid's Champions League elimination, although the Atletico president didn't want to offer his opinion and focused on the European title: "We have always had the same opportunities to win it".