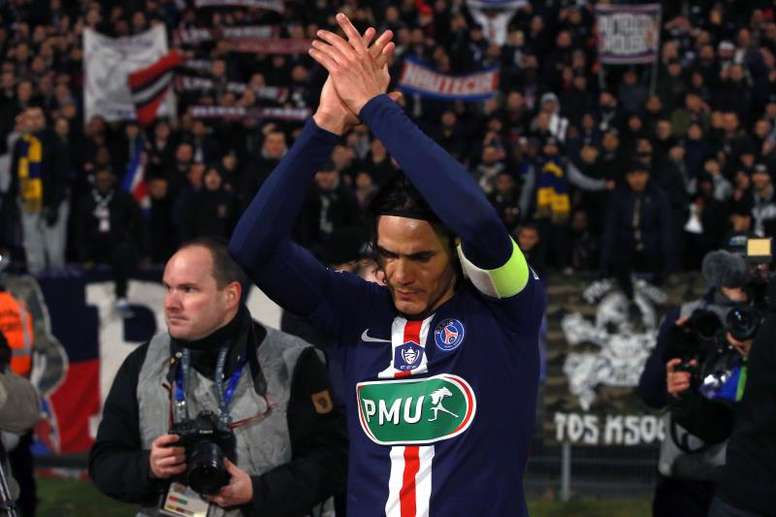 "Cavani would like to play for Boca"
The 'Cavani soap opera' never seems to come to an end. The waters calmed down after his transfer to Atletico Madrid did not take place in the winter market. Well no, nothing could be further from the truth...
This time the one who threw more wood to the fire was his Paris Saint-Germain teammate, Leandro Paredes, who gave an interview on 'El Show de Boca'.
"Cavani would like to play for Boca. I think that he wants to be one or two more years in Europe. Then, surely, he'd like to. He is perfect for the club", the Argentine said.
The Uruguayan's PSG contract expires at the end of the season, so he could sign for Boca on a free.
"Several people ask me how Boca, their fans and playing at the Bombonera are. I talked a lot with Cavani and he'd like to play there", his teammate said.
Moreover, not long ago, Cavani said he would like to climb on to the fence of Boca Juniors' stadium as 'Manteca' Martínez did, a former Uruguayan footballer who won the Argentine championship with Boca.