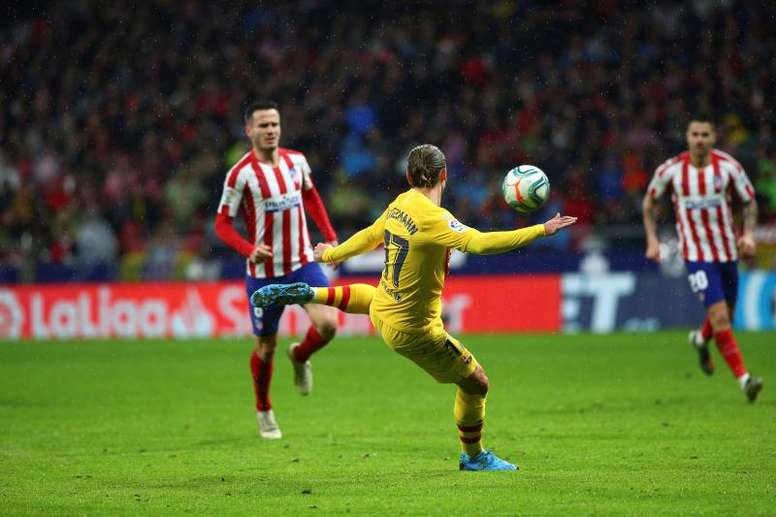 Case filing and 602 euro fine to Atletico for Griezmann abuse and umbrella throwing to Messi
As advanced by Spanish radio station 'COPE', Spain's official competition body has ruled that a fine will be imposed on Atlético Madrid for throwing an umbrella during Lionel Messi's goal celebration. The sanction reaches 602 euros. Mateu Lahoz collected the descent of the umbrella to the field in his record.
However, the eyes were on the decision to be taken by the federative body for the offensive and violent chants against Antoine Griezmann, which included chants calling for his death, among other insults.
There will be a separate case filing for the verbal abuse to the Frenchman. LaLiga had already publicly condemned the facts and speculated that the Wanda Metropolitano should have one of their stands closed. The hostile environment as soon as Griezmann stepped onto the pitch to train was palpable.
However, Atletico Madrid have said they are not aware of the chants. President Enrique Cerezo said that he had not heard anything, although he said that it was necessary to eradicate the violence in the football fields.
With this resolution on the part of Spain's official federative body, the disciplinary chapter of Atlético de Madrid-Barcelona is closed, but a follow up on the case filing regarding Griezmann will be needed.