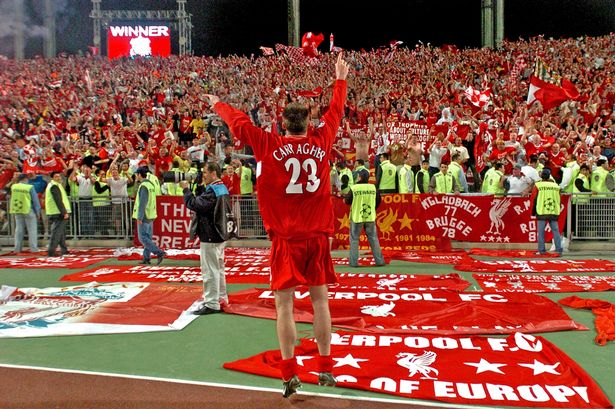 Carragher reveals how Liverpool players stole Milan kit in 2005
Whilst it is customary to swap shirts after the game, that is not how Carragher claimed the kit of a man considered by many to be one of the best defenders in the history of the game.
Instead, Carragher was given the shirt by one of Liverpool's younger squad members after they had claimed it after the Italians abandoned their gear at full-time.
"I would love to say I swapped shirts with Maldini, one of the greatest players of all time, in some grand, respectful gesture at full-time," Carragher told 'The Telegraph'.
"What really happened is the AC Milan players were so upset they slung their kits and medals and left sharpish.
"Our younger players - part of the travelling squad - went into the deserted dressing room, took the shirts and losers medals and handed them out.
"I got Maldini's shirt, and to this day some of the squad players have the losers' medals."
Milan were right to be upset, having surrendered a 3-0 lead at half-time to lose the game on penalties.