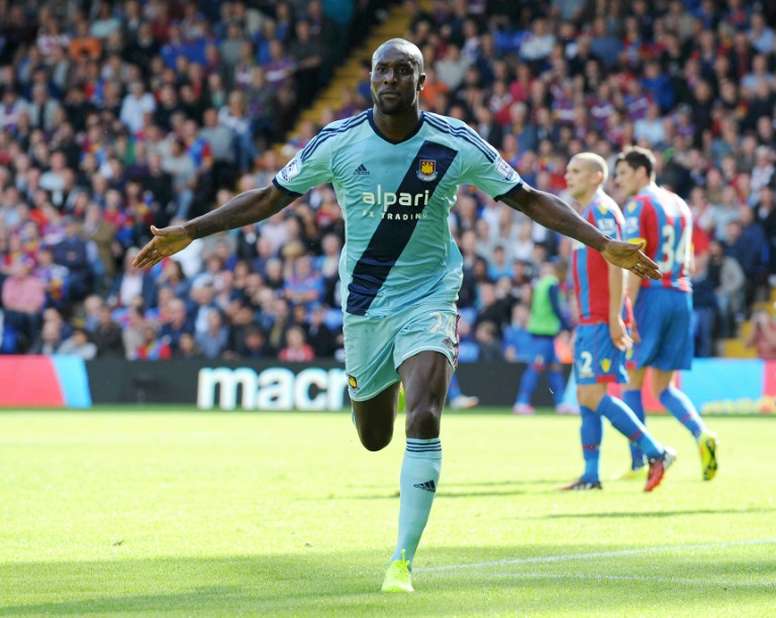 Carlton Cole to get the sack in Indonesia
Carlton Cole joined Persib Bandung on a 10-year deal in March, but has since failed to find the back of the net. His lack of success during his short stint in Asia has prompted Persib boss Umuh Muchtar want him out of the team.
Muchtar criticised his performances: 'It's the management's decision to dismiss him, we will have a new player in the second round of the season. He plays very badly compared to the other [foreign players] who have joined Persib. He had the worst performance', he said.
The 33-year-old former West Ham United man hit back at the club, owned by Indonesia businessman and also president of Inter Milan Erick Thohir.
'I have only started two games out of, I think, 16 games, because he [Muchtar] has not wanted to play me'.
'So I have come on three times and I have only started two games. Me and Michael Essien, we didn't have a pre-season, so we have had to try and play catch-up'.
'I am ready to go on to the extra part now but this guy wants to change things, because they have not been doing well without me in the team'.
'We are in a bad position anyway, so he is just trying to point fingers, [rather than blame] his bad management', Cole said.