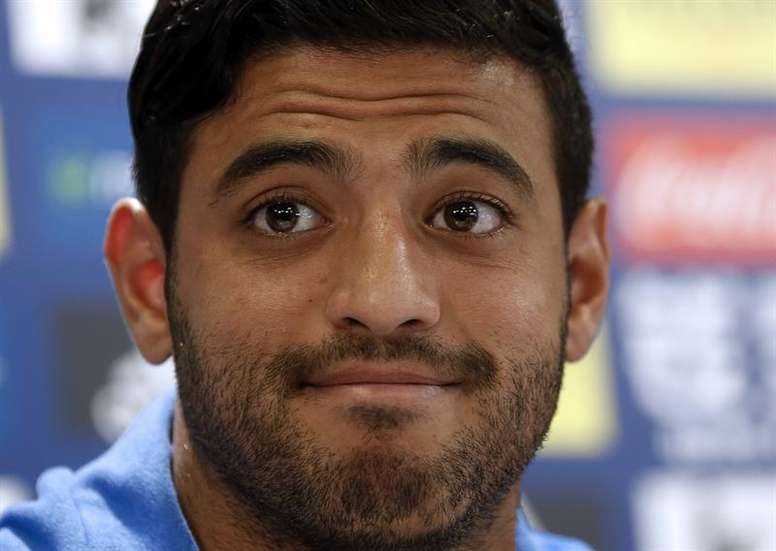 Carlos Vela confirms LAFC did not let him go to Barca
Last season, Barcelona signed Kevin-Prince Boateng for four months although their first choice was actually Carlos Vela. The Mexican confirmed this in an interview with 'GQ'.
"Barca offered me the chance to join them for four months at that moment in time and I accepted it because it was a very good opportunity. It wasn't 'Ah, I want to go for two years and if not, I'm not going.' They said four months and I said I would go for four," he said.
But the Mexican said that his current club did not let him move to the Camp Nou, although he understands their decision. "LAFC did not make it easy for me to leave although it's understandable. In the order, they are looking for the best for themselves. I tried and it wasn't to be. But it's ok because I'm more than happy here.
Carlos Vela also recalled with affection his time at Real Sociedad. "At San Sebastian the most important time of my life came around: my new family," he said.
"I came after three years in London where I couldn't adapt. I found everything difficult. I couldn't say anything specific. It was a place where I don't have great memories. I wanted to leave there and San Sebastian was my escape route," he confessed.
The Mexican once again emphasised how important his time at Real Sociedad was for his career. "There I started to enjoy again after three bad years in England."
"I didn't know anything about the Basque Country, but it was what I focussed on least. I was so keen to leave that when I heard a good offer to move away from England, I said 'Great, I'm off!' " he added.