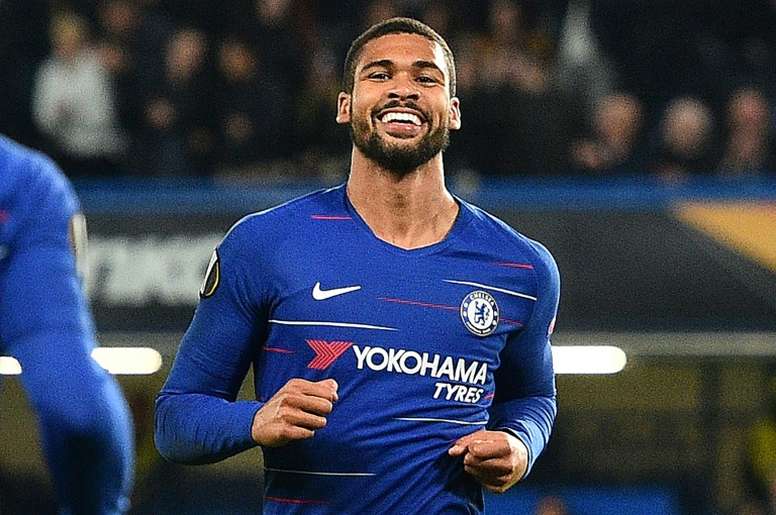 Cardiff gift Chelsea three points
Maurizio Sarri made a slightly unorthodox decision to start the game with Hazard on the bench against an unchanged Cardiff side. An interesting choice ahead of a game which Chelsea needed to win to guarantee European football next season.
It proved to be one of, if not the worst decision, Sarri has made all season as Chelsea lacked any sort of spark or excitement on the ball. Possession was in abundance but each and every attempt to advance upfield surmounted to nothing.
You had to feel sorry for travelling Chelsea fans who had nothing to cheer for in the first half as their team failed to register any clear chances until Marcos Alonso found himself with the ball, unmarked, in front of goal after 40 minutes. His side footed effort was weak and lack-lustre, encapsulating Chelsea's entire performance from the first-half.
The fans will have welcomed the break as respite from a painfully eventless first-half. Both managers will have used half-time to change their game plans, or perhaps decide to actually use one. The fans wanted goals.
Much to their relief, especially Cardiff fans, often dreams do come true. This time, in the form of Victor Camarasa, who broke the deadlock to put Cardiff City again just moments after the restart. At this point, Maurizio Sarri seemed to have realised the error of his pre-match ways, deciding to hastily throw Eden Hazard into the mix in order to inject some pace and ingenuity.
The Belgian didn't quite have an immediate impact and Chelsea continued to slip up in the final third, summed up ironically by Willian's slip on the edge of the box at 59 minutes. Sarri knew he needed something else, so brought on Ruben Loftus-Cheek for Jorginho who came off having continued his 2018-19 form with no impact on the game whatsoever.
It was at this point that Chelsea started to find some rhythm and creativity. The Blues, actually in grey for this clash (perhaps a representation of their first half performance for the more philosophically-minded of you) started to build a more promising attack but didn't leave themselves an awful lot of time. Had Chelsea had Hazard and Loftus-Cheek on from the start, the outcome might have been slightly different.
In fact, it was neither Hazard nor Loftus-Cheek who broke the deadlock but Azpilicueta for Chelsea. What will have really angered Cardiff fans, especially Neil Warnock, was that the Spaniard was miles offside as the ball deflected in his direction. Anyhow, VAR is yet to be introduced to the Premier League, so the goal stood.
So, they had the equaliser and with less than five minutes of regulation time to play, that looked to be it in the way of goals. Until the fourth official indicated that seven additional minutes were to be played, breathing life into a previously deflated Chelsea.
Enter Ruben Loftus-Cheek. In the 91st minute, he stole the winner for Chelsea with a thumping header. Not only did it serve to score the winning goal but perhaps also a nod towards Sarri, suggesting that he is capable of having an impact for Chelsea.
With all three changes made and time ticking away, there was no sign of Callum Hudson-Odoi for Chelsea, which may well incite him to seek game time elsewhere in European football.
Chelsea will need to vastly improve their approach to the rest of the season if they are serious about a top-four, Champions League position. While Cardiff remain five points from safety behind Burnley. Crunch time in the Premier League!