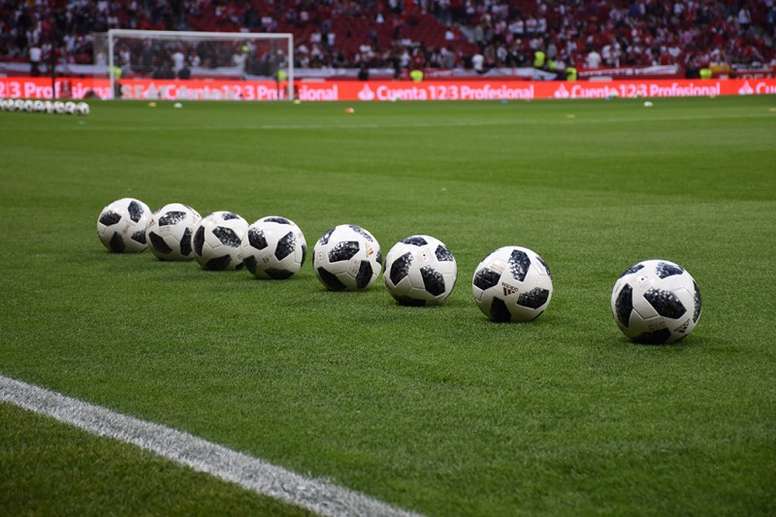 Can Tottenham get a top-four finish without Harry Kane?
It was a bitter blow for the North London team who have relied on Kane, both for his goalscoring excellence and his increasingly formidable playmaking skills. Until their prior defeat by Liverpool, Spurs had been riding high in the Premier League table. But an inability to finish off matches has left Tottenham looking increasingly unlikely to get a tour-four finish. So has Harry Kane's injury ruined Tottenham's chances of playing European football next season?
How was Harry Kane injured?
The Spurs striker injured both of his ankles in the first half of the Thursday night game against Liverpool. The first injury was sustained when Kane was involved in a challenge from the new Liverpool midfield star Thiago Alcantara. This saw Kane emerging with a limp after hurting his right ankle. However, worse was to come when the Spurs forward was tackled by Liverpool's Jordan Henderson. Here Kane landed awkwardly on his other ankle and had to receive specialist treatment.
Although Kane was able to continue for the rest of the first half, it quickly became clear that all was not well. This meant that Jose Mourinho had little option but to substitute Kane with Erik Lamela at half-time.
As it stands, Tottenham officials have said that Kane could be out of action for a 'few weeks'. Tottenham face a gruelling selection of matches in the Premier League, FA Cup and Europa League in the next three weeks. As a result, many of the sportsbooks among the best betting sites in Canada are giving Tottenham much longer odds of improving on their sixth-placed finish in the Premier League table last season.
Why Kane is so essential
Harry Kane is arguably England's best striker in a generation. He has also proven to be pivotal to Tottenham's bid to remain one of the 'big six' in the Premier League. The 2020/21 season has given football fans another glimpse of the striker's genius. The 27-year old has racked up 19 goals and 14 assists in 29 appearances for Tottenham so far this season.
While Kane is well known as being an excellent poacher in front of goal, it's his new-found role as a playmaker that briefly gave Spurs a taste of what it feels like at the top of the table. In particular, it's Kane's stunning partnership with Tottenham forward Son Heung-Min that's been especially devastating.
Much of the season has seen Kane sinking deeper in the Spurs attack. This allowed the 27-year to take more of a creative role, and it's also given Son plenty of opportunities to show off his devastating pace. It's an approach that's worked well for much of the season with Tottenham's 5-1 thrashing of Southampton being a perfect example.
The stunning partnership between Kane and Son also allowed Mourinho to concentrate on making the Tottenham defensive unit as robust as possible. This initially proved to be supremely effective with excellent wins over tough opposition like Manchester City,
Manchester United and Arsenal being cases in point. But with Kane now out of action for a number of weeks, it poses some big questions for the strength of the Tottenham counter-attack.
Which Spurs strikers could save the team's ambitions?
Obviously Son Heung-Min will be expected to continue what's been yet another excellent season with Tottenham. The South Korean star has already picked up 16 goals and 12 assists in all matches so far. Hopes will be high that Son doesn't sustain another injury like he picked up last year at a similar time to when Kane was injured.
Sadly the return of Gareth Bale hasn't been quite the major lift that many Spurs fans were hoping for. The Welsh legend made a dramatic return to Tottenham on loan from Real Madrid earlier this summer. While Bale has managed to grab a handful of goals, he still looks some way from being back to his best. Much of this has been put down to some niggling injuries. The fact that Bale has only managed to complete one full match of 90 minutes attests to this fact.
The Dutch forward Steven Bergwijn made a big impact when he scored a goal against Manchester City on his debut last season. But the 23-year old has yet to show the consistency in front of goal that's required to make him a fixture in the Spurs team. Nowhere was this more evident than when Bergwijn wasted some clear chances in Tottenham's previous game with Liverpool.
Kane's absence may finally give the relatively new signing Carlos Vinicius a chance to prove himself. The Brazilian forward arrived on loan from Benfica last year, and managed to score a fine hat-trick against Marine in the FA Cup. Plus there's the likes of Lucas Moura who has always shown himself to be a tough and dedicated striker. But until Kane is back and fully fit, it looks like Tottenham's season has suddenly got much trickier.