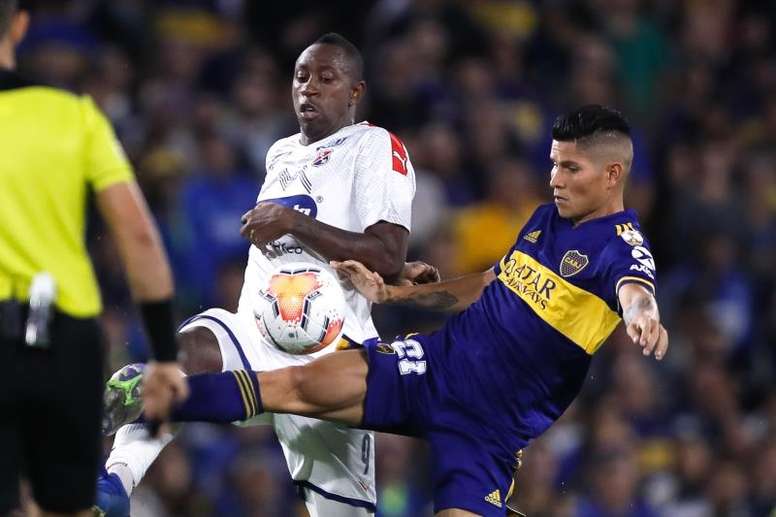 Campuzano's inexplicable words about COVID-19: "More people are dying of hunger"
Boca Juniors defeated Godoy Cruz in one of th few matches that actually took place around the world.
After the match, Colombian Jorman Campuzano had words about the coronavirus and, as he always does, left no-one unsatisfied.
"In this world there are more people dying of hunger or on the streets than a virus," he began in front of the media after the Xeneize game.
Campuzano elaborated on the matter: "Personally, the truth is that I leave everything to the hand of God. They are diseases."
And he went on to talk about purely sporting issues. "As far as sports are concerned, we are at the will of what the AFE decides. We know that football stands still all over the world. We're just doing our job," said the player, who scored a goal against Godoy Cruz.