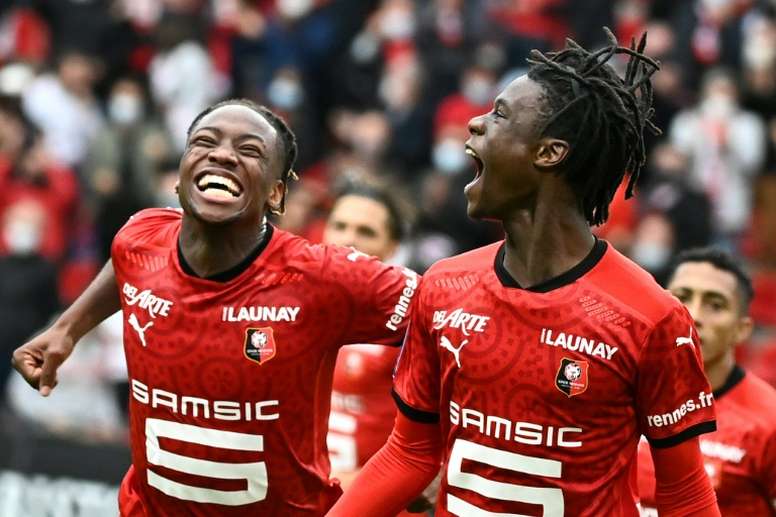 Camavinga will wait for Madrid until 2021
Eduardo Camavinga is one of the big emerging talents in European football. And, therefore, one of the most coveted. This hasn't stopped Real Madrid emerging as favourites to get the crown jewel of Rennes.
The coronavirus pandemic has disrupted all the plans that were made for this summer, that's for sure. Economically, very few clubs can now access the biggest stars. In fact, it is likely that Messi would have left Barca in any other situation.
In this situation, it was Real Madrid who were first to contact Camavinga and his entourage in order to try and tempt him for his signature. 'Los Blancos' would have liked to try, but the circumstances mean that they have had to postpone the move for at least a year.
The other club that was after the powerful 17-year-old midfielder was PSG. The Parisians do have the economic capability, but spending on Icardi has limited them in terms of 'Financial Fair Play'. In any case, they will be Real's biggest rival.
According to the article from 'Marca', the Real Madrid board have recently made contact with the midfielder and he told them that he is still willing to wait until next summer to discuss the transfer.
Camavinga signed his first professional contract last season and it lasts until the 30th June 2022. It remains to be seen as to whether he will renew his deal or not this season, as that would put Rennes at a disadvantage in 2021 when it comes to demanding that Madrid, PSG and whoever else joins the bidding.