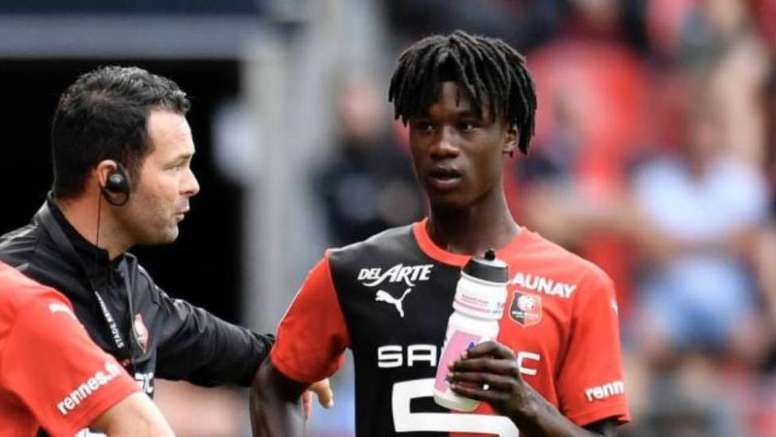 Camavinga about to leave agent
Camavinga has been the star that has appeared in Ligue 1 this season. The player is a Real Madrid target and all paths lead him to the Bernabéu sooner or later.
The player's client is Moussa Sissoko, who is also the representative of Barcelona player Ousmane Dembélé, but he could lose his job with the Rennes player.
According to 'Fichajes.com', Camavinga's dad wants Moussa Sissoko to no longer be his son's agent due to a matter that he considers of paramount importance.
The reason has to do with the agent's reputation, as Camavinga's dad thinks that it could stain his son's reputation somehow and he doesn't want anything to affect him.
If they end the relation, it could perhaps affect Real Madrid's interest, a club that could give up. Borussia are also after him and they have good references for being a club that has strongly opted for youth.
This deal could be handled by a lawyer if Camavinga leaves Sissoko and the family don't find an agent that they like.