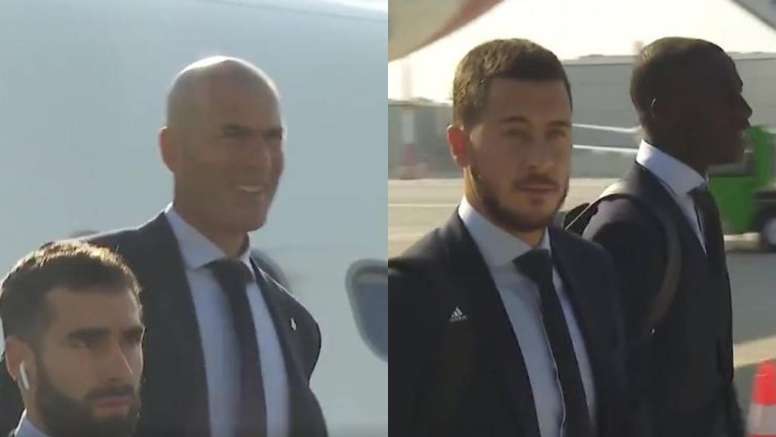 Calm and good atmosphere before the storm
Real Madrid aren't playing well in 'their' tournament. They haven't won any of their 2 matches so far in the Champions League, and after a league defeat to Mallorca, there is a need for joy and to change their ways in the Champions League.
Despite this, the players and manager were calm and in a good mad when they arrived in Turkey. Zidane was smiling and some players, like Hazard, made a few gestures to the club camera that was filming their arrival.
Others, however, were more focussed, although far from concerned and from discouraging seriousness.
At the moment of truth, the smiles will be left to one side, and the match will take centre stage.
21 October 2019