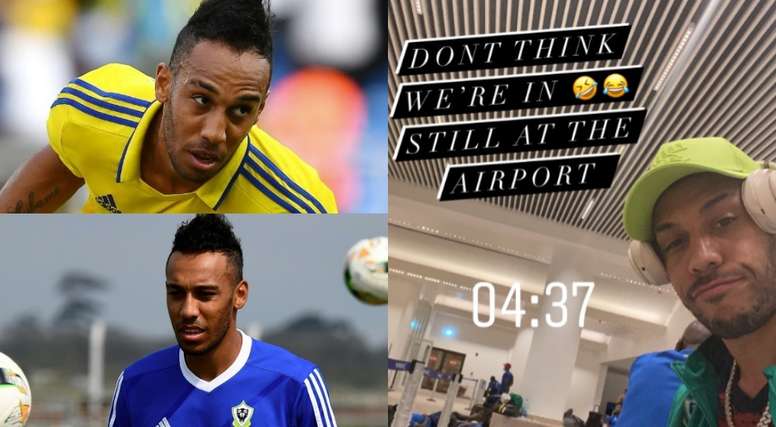 CAF fines Aubameyang for revealing he slept in an airport
On 16 November, the Gabonese national team was stuck at the airport in The Gambia for several hours and in the early hours of the morning due to bureaucratic problems.
What happened was that there were some irregularities in the COVID-19 tests that are obligatory to enter The Gambia, as they had to be done 48 hours before and the deadlines were not met.
Almost a month later, the Confederation of African Football decided to fine Aubameyang for reporting the incident on his social networks.
The attacker shared some images of how his teammates were doing, as they had to sleep on the floor, and the CAF has acted and argued that this material is "offensive and degrading", as well as "damaging to the image of the governing body of African football".
This being the case, Aubameyang will have to pay 10,000 dollars, that is, just over 8,000 euros, for having posted these images on their social networks.
"He has violated the values of fair play and integrity in the Gabonese Football Federation by his disgraceful behaviour," reads part of the statement.