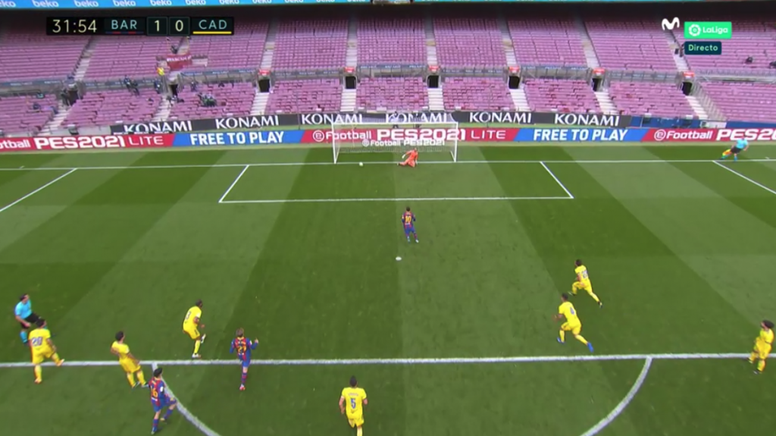 Cadiz become Messi's 38th victim at Barcelona
He was unable to score against Cadiz earlier in the season, but he got on the scoresheet this time. Leo Messi finally scored a goal against the Andalusian outfit, one of the few clubs he had yet to score against in La Liga. He did so on the day he became the Barca player with the second most amount of appearances.
Messi came into the matchday 24 La Liga clash with 505 appearances, the same number Xavi Hernandez had got as a Barca player. He went past that at the Camp Nou against Cadiz. Only Andoni Zubizarreta with 622 appearances is ahead of him.
But there was something else. Messi was also looking to score in this clash to add another La Liga victim to his collection.
He had failed to score against Cadiz on the two occasions he had faced him. They were in 2005 and earlier on this season. They are his only two visits to the Ramon de Carranza stadium in competitive matches and that is one of the few grounds the Argentine has failed to score at.
But Messi does not let you off often. He did not score in Cadiz, but he did so in Barcelona after half an hour.
Pedri went down in the area and the Barcelona captain did not miss out on the opportunity to make history. He kept his calm from 12 yards and beat Ledesma, who went the wrong way.