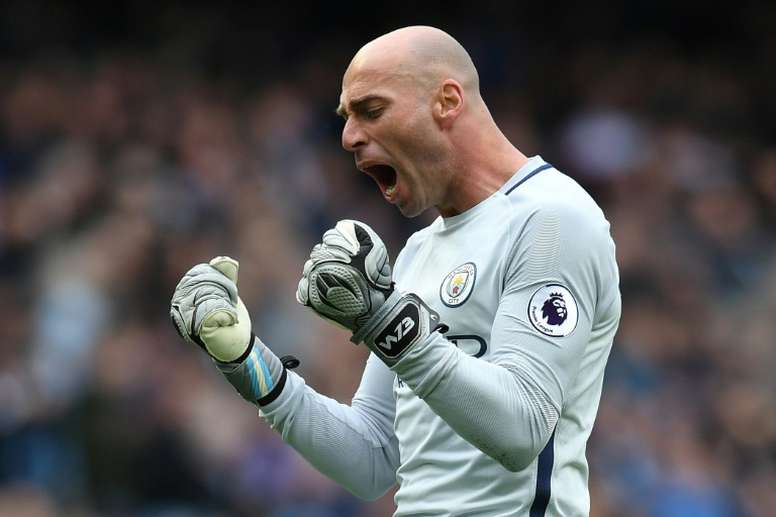 Caballero: There is a 'very good' bond at Chelsea
The goalkeeper told the club website: 'The staff are working really hard to reach this level and most of the new players arrive here to keep this level or improve it.'
'It is going to be hard when the season starts but the most important thing is the atmosphere there is in the changing room. With this group, we have very good achievement in this.'
The former Manchester City man was then asked about the club's pre-season tour, which he says he enjoyed, despite a 'stressful' initiation ceremony.
'It was a good pre-season tour,' he said. 'After a long career it is a new one, in this case with a manager from Italy so I was expecting training like that, and it was good.
'The way we work with Thibaut Courtois and Eduardo, it was fantastic. The way they gave me a very warm welcome, it was amazing and also the whole squad. Pre-season was good and it was what I was expecting, but it was a surprise for me to have to sing!
'That (the initiation) was a very good night but it was a little bit stressful because I wasn't expecting something like that. It was funny and a new culture for me, although when you are in front of the players and the boss, close to you, it is not so funny! I sang a Spanish reggae tune.'