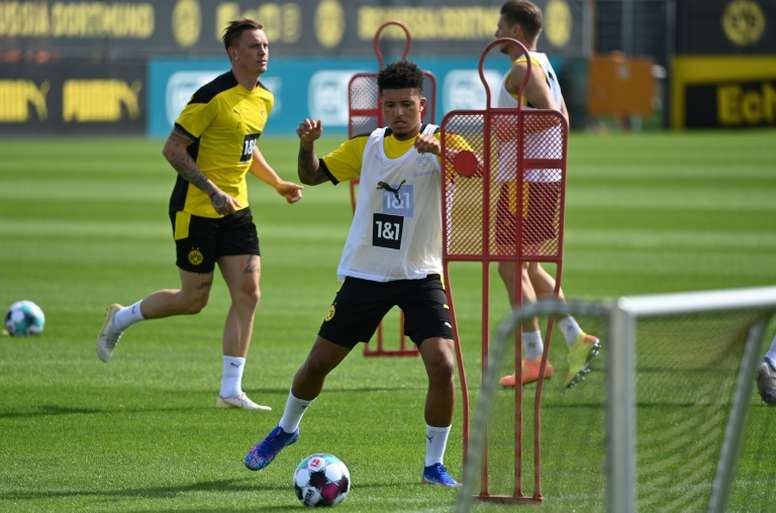 Bye-bye United? Dortmund secretly renewed Sancho until 2023
Although there have been reports in the last few hours that Sancho will soon be Man Utd player, Michael Zorc has put a stop to those rumours.
The Borussia Dortmund sporting director said that the German club's plan is to count on Sancho for next season. He also said that Sancho secretly extended his contract one year ago. The striker has now reportedly got a contract at the club until 2023.
The last time we knew about the player's contractual situation was in 2018 when he signed for four seasons. According to Zorc, Dortmund and Sancho reached a secret agreement in summer 2019 which saw the talented 20 year-old footballer increase his salary and sign a new contract until June 2023.
In England they are constantly saying that Sancho is very close to joining United, but the pay rise could prove to be decisive. Zorc said after Dortmund's training session in Switzerland that the attacker saw his salary increased a year pack because of his good performances at Dortmund. In other words, Sancho is getting very well paid in Germany.
"We plan on having Jadon Sancho in our team this season. The decision is final. I think that answers all our questions. Last summer we adjusted Jadon's salary so that it was in keeping with his performances. We then extended his contract until 2023," Zorc admitted this Monday.
August 10, 2020