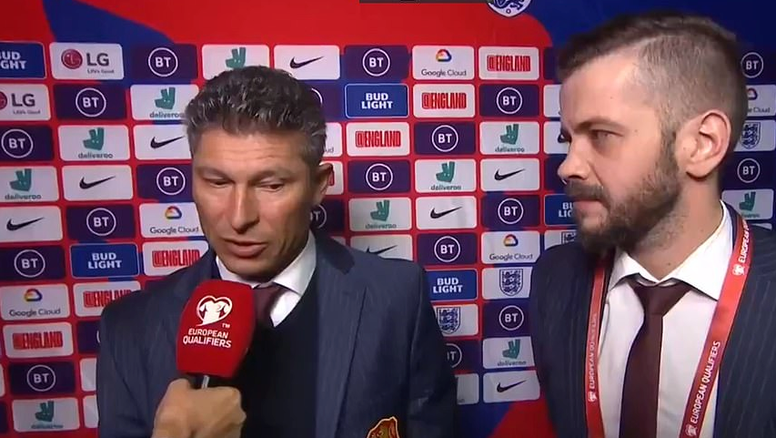 Bulgaria denied racism and blamed the English
As if the two times that the referee stopped the match weren't enough, Krasimir Balakov, the Bulgrian coach, was very indifferent when talking about the racism from Bulgarian fans in the game against England, which they lost 0-6.
"I, personally, haven't heard anything in relation to what you are saying. I only saw the referee stop the game," the coach started, who was one of the best players in Bulgaria's golden era of the 90's.
"It is also true that inappropriate behaviour was not just from the Bulgarian fans. The English were shouting and whistling throughout our anthem and the words they used to refer to our fans are unacceptable", he continued.
Balakov, in the spirit of defending his own, wanted to emphasise that UEFA's protests and sanctions has nothing to do with past racist acts, but with a banner permitted by Bulgarian law and banned by UEFA.
He also criticised the fact that more was said about the stands than about the match itself in the weeks leading up to the match: "We've had this problem since we knew England were going to come here. In three weeks there has been talk of anything but football and I don't think it's the best way to deal with a match like this".
Finally, the Bulgarian coach did condemn his fans timidly: "If the shouts are real, we apologise sincerely. The Bulgarian national team and Bulgarian football are working hard to ensure that such events do not take place in a match". He added: "But I want to emphasise that this has never happened to us before".