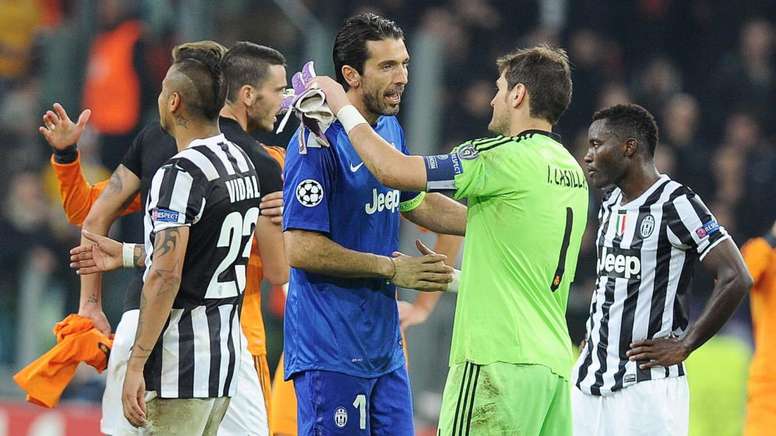 Buffon to replace his friend Casillas?
Many people in Portugal are asking how Iker Casillas' absence can be covered if finally the Spaniard no longer plays football. Porto seem to have the answer in Gianluigi Buffon. According to the Italian paper, a deal is close.
Porto's board have even weighed up the ex-PSG keeper ahead of possibly signing him for next season. All this obviously would be if Casillas could not continue.
Both maintain a very close relationship, which has strengthened as a result of match ups both at club and international level. It could be said that they both set the bar very high.
In recent days, the possibility of Buffon's last club being Parma came to light. That was the club where he began his professional career.
Iker Casillas, in the meantime, is relaxed and on holiday. He knows that he has to make a decision on whether to return to football or not, but he does not seem to be in a rush.
Follow the latest transfer talk here!