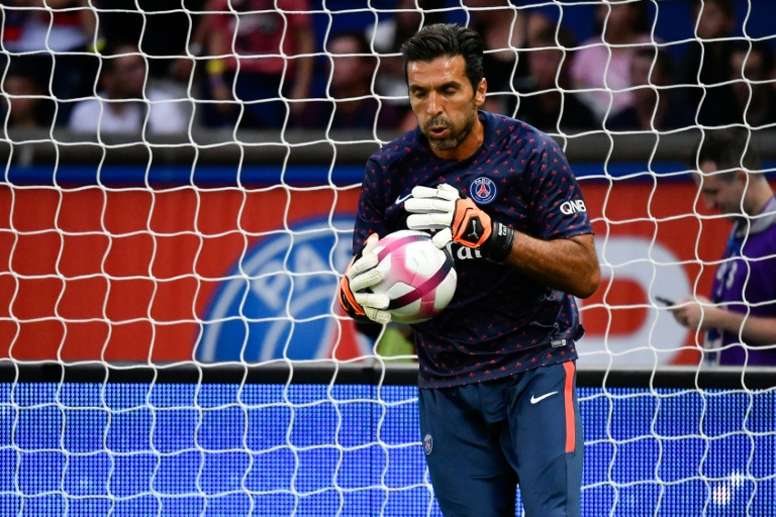 Buffon faces son of former team-mate
The 40-year-old goalkeeper came up against Guingamp striker Marcus Thuram in PSG's 3-1 win on Saturday.
The veteran and the young striker swapped shirts at the end of the game.
August 19, 2018
21-year-old Marcus is the son of 46-year-old French World Cup winner Lilian, who played in defence with Buffon in goal at Parma, and later Juventus.
Marcus is originally from Parma, and was born there in 1997, two years prior to Buffon and Lilian's Coppa Italia and UEFA Cup wins there.
Buffon moved to PSG on a free transfer in July after 17 years with Serie A side Juventus.
The Italian is now teammates with a former rival's son as well.
18-year-old Timothy Wear is the son of ex-PSG and AC Milan forward George Wear, who is now the President of Liberia.
George played for Milan against Parma when Buffon made his debut for the side in 1995.