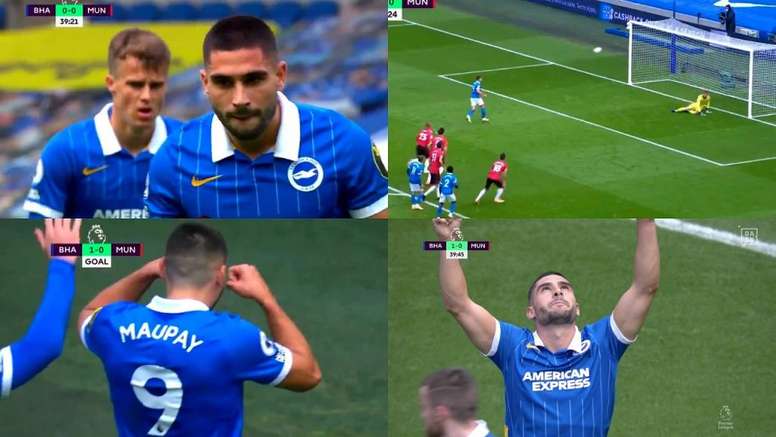 Bruno Fernandes gives away a penalty and Maupay scores it with cheeky chip down the middle
Brighton put the fear into Manchester United. It was only for three minutes, but Solskjaer's team were behind after the hosts took the lead.
It was 40 minutes into the match, in an innocent penalty by Bruno Fernandes. Lamptey made a run into the area and the Portuguese player put his body in front of him with his leg out.
The referee didn't hesitate, VAR was not needed, and Neil Maupay was as calm as ever. With tremendous coolness, the Brighton striker beat David de Gea with a perfect chip shot.
Brighton took the lead, but Manchester United reacted shortly afterwards with a corner by Bruno Fernandes that was headed in at the far post by captain Harry Maguire.