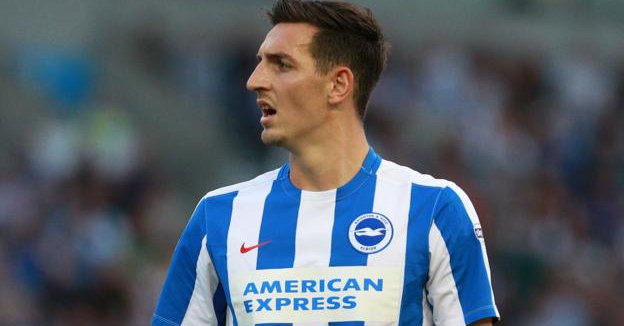 Brighton trio 'good enough for England'
Southgate has not yet attended the Amex Stadium this season, but the Seagulls' boss has said the England manager should keep an eye on Lewis Dunk, Solly March and Dale Stephens.
Speaking to 'Sky Sports', Hughton said: "What Lewis [Dunk] has done for us, this is a level he's looked very comfortable at.
"Since I've been at the club, I've only seen improvement in him. He's become a far better player as the years have gone by.
"He's not fazed at this level and I don't think he will be.
"The ones that have been mentioned include young Solly March, who has played for the under-21s and done ever so well.
"And you have Dale Stephens who has had a really good start for us.
"Gareth would be aware of what we have, and you only have to look at the last game (Lithuania) and see he introduced players who have been in good form and haven't been involved before.
"First and foremost our English players have to do well for us. If they get any recognition it will be because they have done well for us and we would be delighted with that.
"The big excitement for them at the moment is that they are playing in the big league, and a league they worked very hard to get into.
"None of them want to lose that opportunity. That's the biggest drive for them, and anything which comes from that is a really nice bonus.
"But for them it's playing and doing well against the best players and getting results."