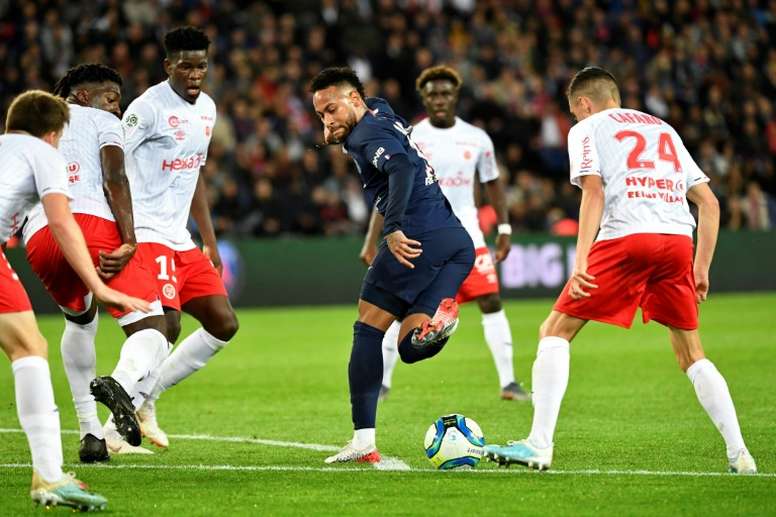 Neymar out for four weeks, according to PSG
Neymar limped off in the 12th minute on Sunday as Brazil drew 1-1 against Nigeria in a friendly in Singapore.
PSG said that an MRI scan showed that their star player had suffered "a grade two lesion" in his left hamstring.
If he is out until November 11, Neymar will miss four French league matches, including a trip to Marseille on October 17, and home and away Champions League games against Bruges.
October 14, 20
The ex-Barca player's fitness problems are starting to get on French fans' nerves. He is missing a large amount of games because of this which is affecting his performances in the long run and his stats.
Bartomeu and Barcelona may also be looking on with interest as they tried their very best to sign him last summer, but it was not to be.
Another question that comes to mind is whether he will miss the Champions League game against Real Madrid on 26th November. If the predictions are right, he should be back by then, but he may not be fully recovered.