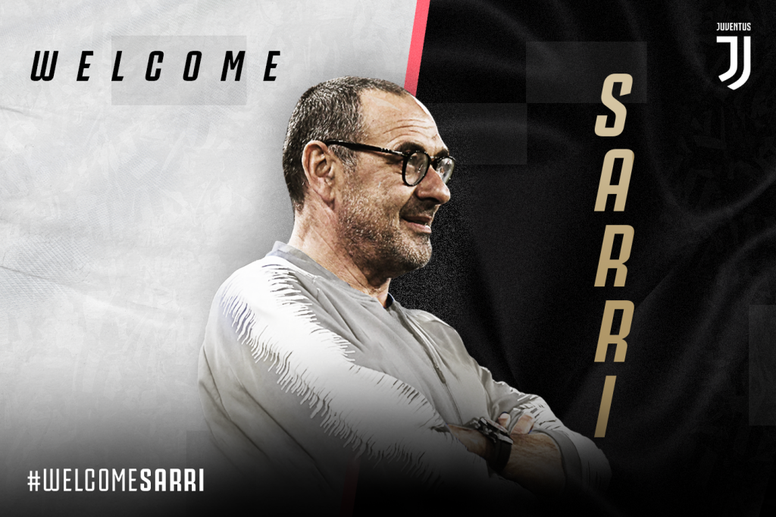 OFFICIAL: Sarri leaves Chelsea and takes over at Juventus
Maurizio Sarri has left Chelsea to take over Juventus on a three-year contract, it has been confirmed.
"After an excellent season on the Blues bench, in which he led the club to a third-place finish in the Premier League and reach the EFL Cup final. The ultimate high during his tenure in London was when he led Chelsea to the Europa League final, before going on to being crowned champions in his final game on the Blues bench. Now, Maurizio Sarri has returned to Italy, where he has coached for the majority of his career. And from today, he will take over the reins at Juventus with a contract until June 30, 2022. "
The Italian coach returns to Italy just a year after leaving the Transalpine country to face his short but successful adventure in the English championship. Sarri leaves Chelsea as the new Europa League champions, as well as finishing third in the Premier League, a great result considering that in 2017-18, the blues finished fifth.
The return to his native country is motivated by the biggest challenge of his coaching career, as the coach will take the reins of a team that has the expectation - and obligation - to fight to the end and win as much as possible. Naturally, he will be asked to provide another Serie A title for the team, but the club's main objective will be the Champions League.
The importance of the new project in which he embarks, in addition to his personal situation, leads him to return to Italy and do so with one of Italy's giants. On June 4, Sarri made it clear that his adventure in England ended: "For us Italians, the call of home is strong. You feel something is missing and I have to go home."
June 16, 2019