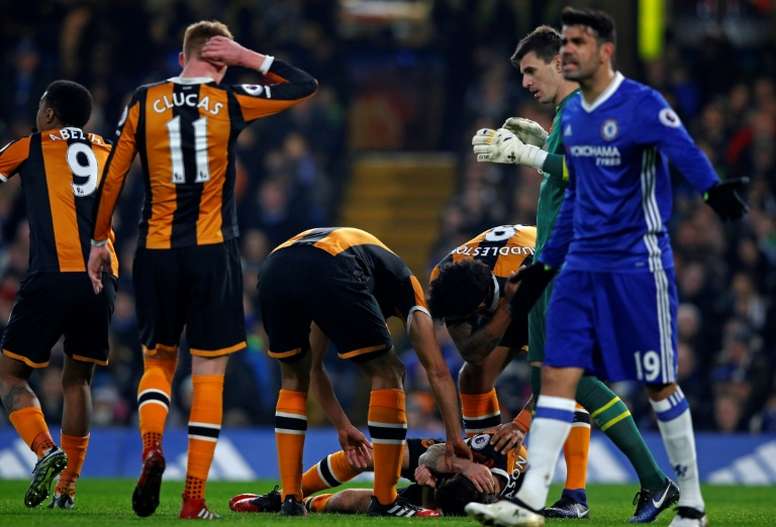 Ryan Mason retires from football due to head injury
Hull City midfielder Ryan Mason has been forced to retire from football following the head injury he sustained at Chelsea in January 2017, the Championship club has confirmed.
A statement made by the Tigers read: "It is with deep regret that the Club has to announce that, following the head injury suffered on 22nd January 2017, Ryan Mason is to retire from football with immediate effect."
"Ryan has sought the guidance of numerous world renowned neurologists and neuro surgeons who have all advised that a return to competitive football is not advised."
"Ryan would like to put on record his thanks to all at the Club who have aided his recovery to this point and he his is indebted to them for their support and compassion over the past 12 months."
The former Tottenham midfielder said: "I can confirm that following specialist medical advice I am having to retire from playing professional football."
"I have worked tirelessly in order to be able to return to the pitch. Unfortunately, having taken expert medical advice I now have no option but to retire due to the risks involved given the nature of my injury."
"I am and always will be eternally grateful for the incredible network of people around me who have helped me to recover from what was a life-threatening injury in January 2017."