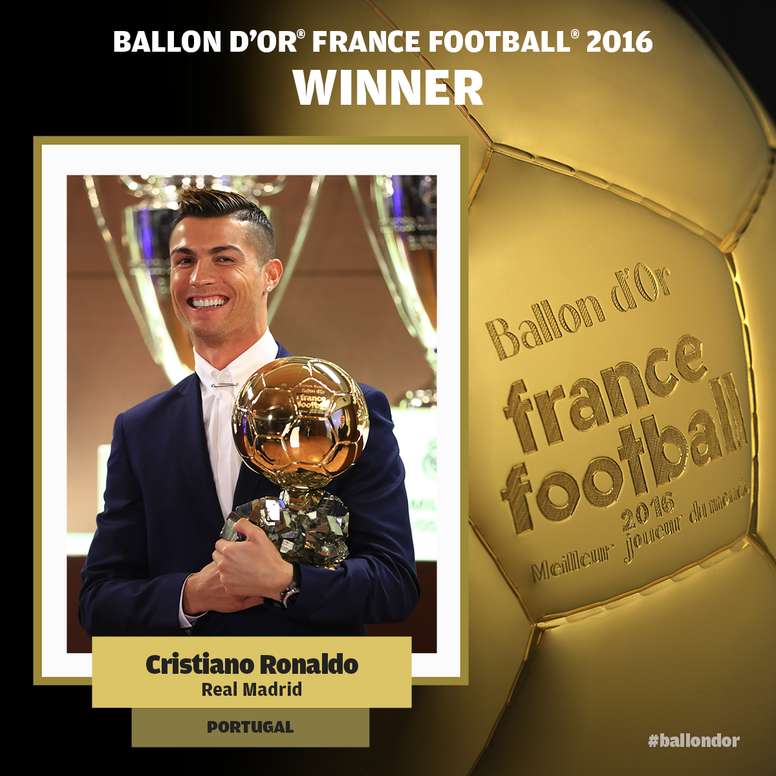 Cristiano Ronaldo wins his fourth Ballon d'Or
What was previously a rumour has now been confirmed. Cristiano Ronaldo has beaten Barcelona's Lionel Messi and won the Ballon d'Or once again. The prize is given to the best footballer in the calendar year.
A number of factors have contributed to the decision. Last season, Ronaldo won the Champions League with Madrid and Euro 2016 with Portugal - the biggest trophies of the season.
The Madrid star also finished top scorer in the Champions League last season with 16 goals, seven more than Robert Lewandowski who finished in second place.
Earlier, images of the front cover of 'France Football' magazine had leaked, showing Ronaldo as the winner of the prize. With four Ballon d'Ors, Ronaldo is just one behind Lionel Messi who has been awarded the prize five times.