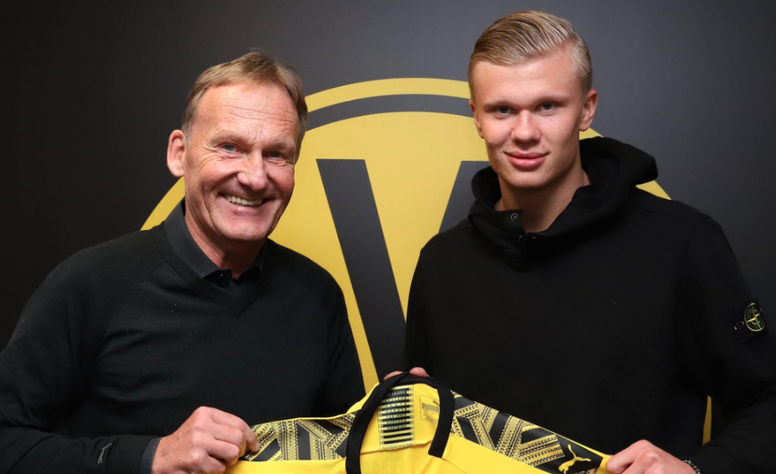 Dortmund win race to sign Salzburg talent Haaland
No Manchester United, or Juventus, or RB Leipzig... It's Borussia Dortmund who have seen off competition from a host of major European clubs to sign Salzburg talent Erling Haaland, the Bundesliga club have confirmed.
The Germans have signed one of the most coveted youngsters in Europe, who's goalscoring records are anything but easy to match, with 29 goals in 27 matches.
There is no official word on the player's price tag, but the Norwegian star is rumoured to have gone for 20 million euros and will be earning a considerably high salary.
"Despite the many offers from top clubs across Europe, Erling Haaland has decided to go for Borussia. Our persistence has paid off," said CEO Hans-Joachim Watzke, who appeared smiling alongside Haaland in the club's social media.
Michael Zorc, sports director, praises his virtues. "He is an ambitious, athletic and physically strong striker. He has great goalscoring instincts and impressive speed, which we'd like to develop further in Dortmund. He's 19 years old and is just starting his career," he says.
December 29, 2019