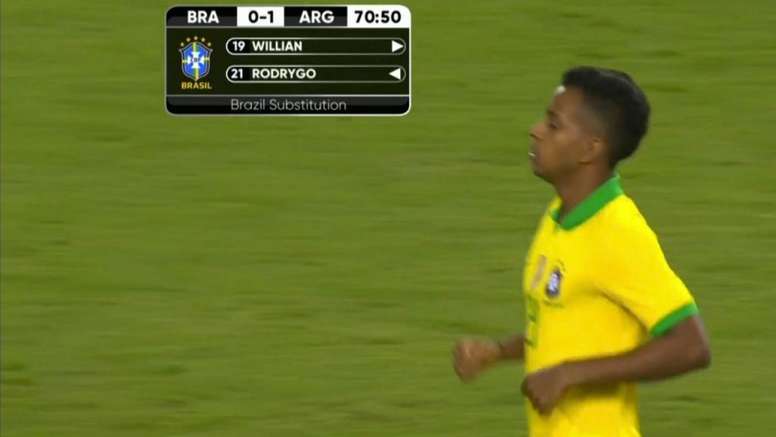 Brazil's new hope, Rodrygo, made his debut!
The Brazil coach had praised Rodrygo a lot in the build up to the game, although he had also warned that he would not start. He stuck to his word. Although he also had the moral obligation to give a few of the new, in-form Brazilian's their debut.
Rodrygo, who in his insulting youth scored a hat-trick in the Champions League with Real Madrid. has put himself on the front page. This is why he got a chance to play for the senior team after impressing in the academy.
As if this weren't enough, despite being a friendly, his debut was also against an unforgettable opponent: Leo Messi's Argentina.
The young attacker came on the pitch in place of Willian in the 71st minute to try to give more dynamic to the attack, then the Brazilian's lost 0-1 after a goal from Messi in the first half from the rebound of a penalty that was saved by Alisson.
The Real Madrid player didn't have much time to show what he can do, as he stuck to the right side, even though he can play where he likes.
November 15, 2019