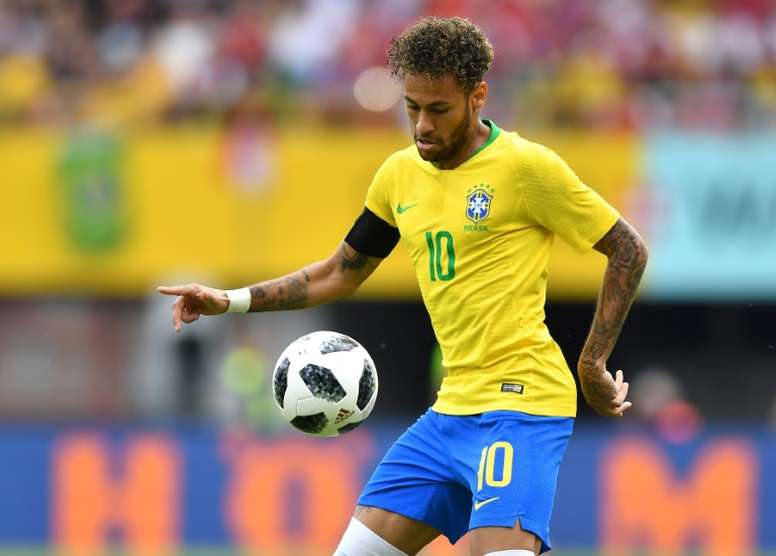 Brazil put to the test by tenacious Austria
The fixture was hotly contested in the first-half, with Brazil's attacking prowess struggling to find a way through Austria's tenacious and relentless defence. It seemed as though both sides would head into the break goalless, before a scorcher at 36 minutes put Brazil ahead.
Manchester City forward Gabriel Jesus showcased his talent, by curling a strike to the far post and opening the scoring for the visitors. Despite several close encounters for an equaliser, Austria were never able to get themselves on the scoreboard.
Marko Arnautovic stood out for the hosts, with incessant attempts to drive to the goal, but often found himself alone in sea of yellow jerseys. The second-half put the nail in the coffin for Franco Foda's side, as Brazil scored twice within quick succession to complete their hat-trick.
Marking his triumphant return to the starting line-up after a four-month absence, Brazil's star striker Neymar scored the second, with some fanciful footwork and a magical finish. The 26-year-old had become somewhat of a target throughout the match for the Austrian side.
In a likely taste of things to come in the World Cup, the Brazilian players endured a particularly physical match, with Neymar and Philippe Coutinho coming off rather worse, although no serious injuries were picked up, manager Tite was sweating over the fitness of his star players in several moments in the match.
It was Coutinho in fact, who sealed the South American side's victory with a solo break, and put an end to Austria's unbeaten streak of nine games. The match was a brilliant test for both sides, but it is only Brazil who will be headed to the World Cup.