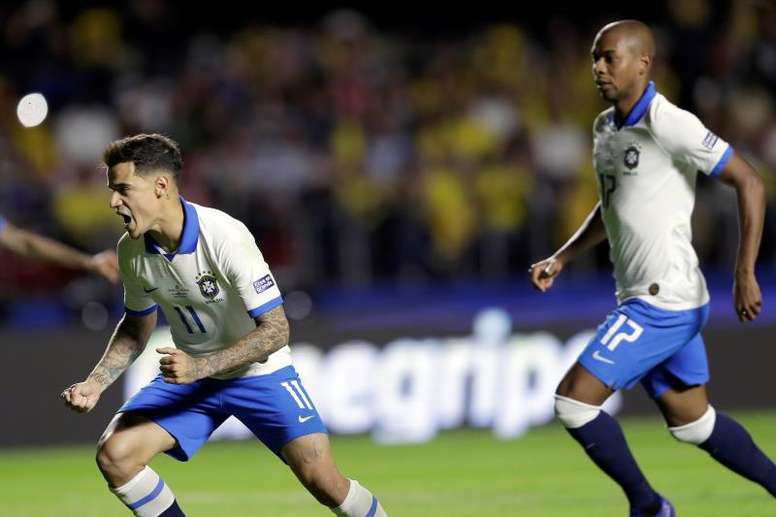 Brazil ease to victory in Copa America opener
Brazil eased to victory in their Copa America opener as they look to once again win the trophy as hosts, a feat they have achieved on 4 previous occasions.
Bolivia dug in in the first half and did not allow he Brazilians to have anything to show for their dominance, with Thiago Silva coming closest to scoring from a corner.
Richarlison was a constant threat down the right hand side and was posing real issues, with David Neres having a similar effect on the left hand side.
But, despite all their dominance, it remained 0-0 at half time. With Bolivia seemingly growing in belief.
However, it did not take long for Brazil to take the lead in the second half, with a penalty being given after VAR review, with what was a clear hand ball allowing Coutinho a chance to give the Brazilians the lead.
He duly slotted home the penalty and before long made it 2-0 after a perfect cross from Roberto Firmino allowed him to head into a virtually empty net.
Brazil were able to relax after the second goal and were allowed to do so by Bolivia, who it seemed were suddenly happy to take 2-0.
However, Everton came on off the bench and was able to get on the scoresheet with a superb effort into the right hand side after getting past 3 Bolivian defenders.
In the end it was comfortable for the hosts, however, there will be much greater tests to come.