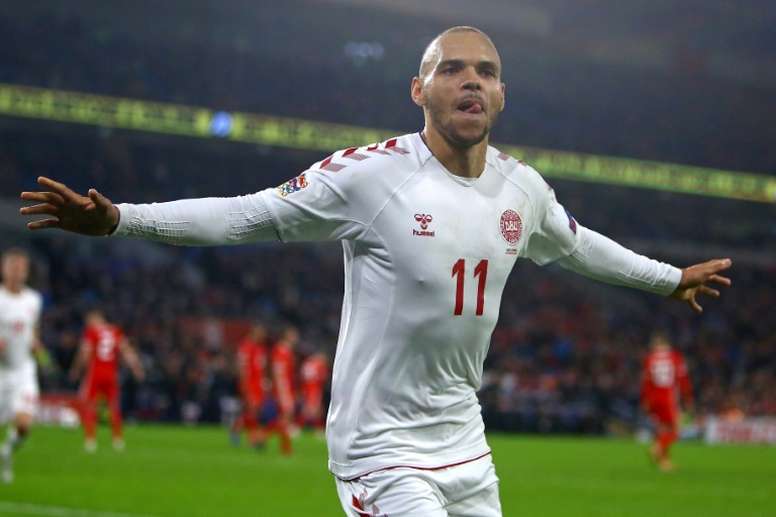 Braithwaite, from a wheelchair to Camp Nou
Martin Braithwaite has been one of the most talked-about names in the world of football in recent days. Barcelona's interest and subsequent signing has caused a media storm for the now-former Leganés player.
The 28-year-old Danish international is on cloud 9, but the beginning of the road that has led him to the Camp Nou was not easy.
As FourFourTwo recalls, Braithwaite spent two years during his childhood (from five to seven) in a wheelchair due to a rare illness.
I had something called Legg-Calve-Perthes disease, which means the rotation bone in the hip is soft. When the bone develops it can be deformed and you can have difficulties walking, so it cannot be put under any pressure by running around." the footballer explained.
"It was really difficult. I was young and I didn't understand why I had to be in a wheelchair. I was always trying to get out of it. I felt embarrassed. I needed people around me all the time to take care of me, like a baby. I couldn't do the things that other kids did. All I wanted to do was just play football" said the Dane.
Fortunately for him, the difficult spell was short-lived and he was soon able to leave that wheelchair behind and enjoy football again.
"When the doctor told me I could play again, it was like my life was starting all over again. I played with a team that same weekend and was the man of the match. I never forget that this is a gift. I hope my story shows that you may be in a bad place but that things can change. I never stopped believing in myself," said a Braithwaite who is now living a dream in Barcelona.