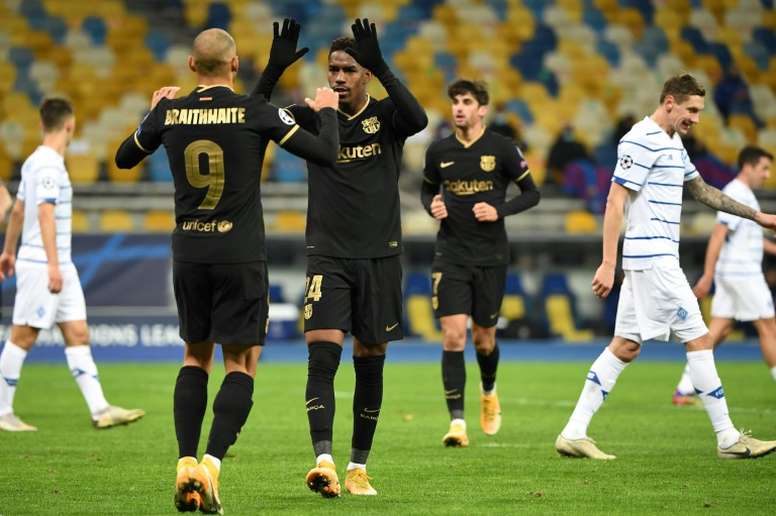 Braithwaite breaks curse that Suárez started
Martin Braithwaite didn't know that with the first of his two goals in the Champions League on Tuesday against Dynamo Kyiv he achieved something that Barca were looking for for more than 5 years.
The Dane broke a cruse that Suárez hadn't managed to achieve, and it is that Barca hadn't seen their striker score away from home in the Champions League in more than 5 years.
The last that the Uruguayan scored was on 16th September 2015 against Roma at the Olimpico, so the streak had lasted more than 5 years, something unthinkable in a team of Barcelona's caliber.
Surely no one expected that Braithwaite would be tasked with said feat. but the Dane revindicated himself in Ukraine and showed Koeman that the Dutchman can count on him as a great asset from the bench.
Still, the situation of Martin at Barca creates uncertainty, as if Barca want to bring Depay, there would be a lot of possibilities that the ex-Leganés player leaves to cheapen the arrival of the Lyon player.