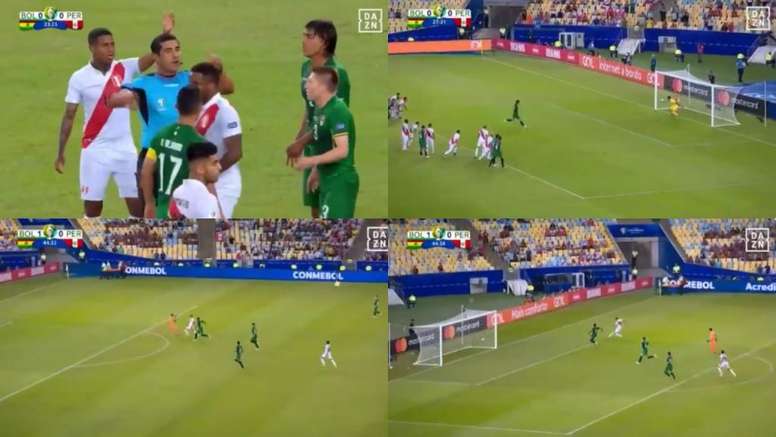 Bolivia get VAR penalty and Guerrero's equaliser was a historic goal
The match between Bolivia and Peru in the teams' second match in Group A had the VAR as the clear protagonist of the first half. It gave a penalty to Bolivia in a slightly interesting manner.
The referee, Roddy Zambrano, had to give the penalty on two occasions. He first gave a penalty before deciding to award a free-kick just outside the box before the VAR gave the penalty. Martins Moreno took a run up and made no mistake from the spot.
June 18, 2019
It was the first goal for the team coached by Eduardo Villegas in the current edition of the Copa America although Peru did not take long to respond. They scored right on half-time to make it 1-1.
Paolo Guerrero took advantage of a great pass through the Bolivian defence to dribble past Carlos Lampe and go level with Lolo Fernandez as the only Peruvians to score in five different editions of the South American tournament.
If the Copa America is held again in 2020, the player for Internacional could go level with the legendary Zizinho, who scored in six different Copa Americas.
June 18, 2019