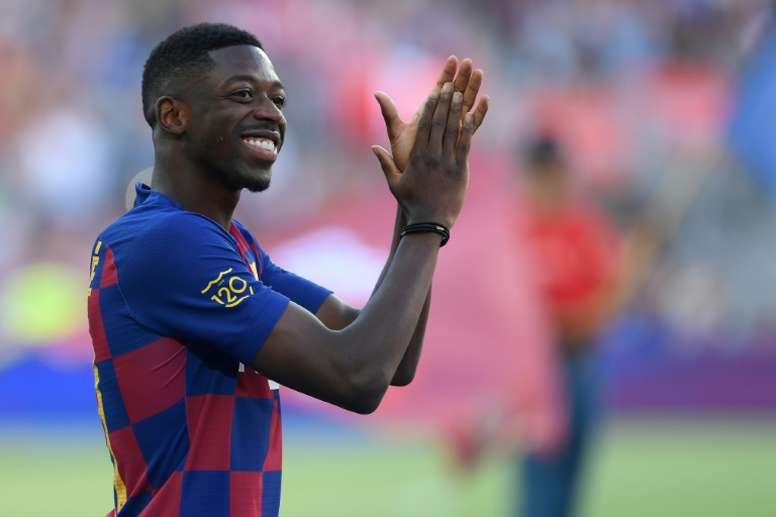 Boateng hits out at Dembele
The former Barcelona player could not have been more forward about his opinion on the Frenchman: "Dembele is like a child for me. You need accept him for what he is. Yeah, he might arrive late for training now and again. There are players who do it on purpose but he's different. He's always like a little child."
"The problem, and this isn't just about Dembele, is that young professionals earn far too much money. An 18-year-old shouldn't be earning four million euros per season. And if they do earn that, the money should be immediately reinvested so they see as little of it as possible. For me, he's still a boy swimming in a giant pool. He suddenly cost €150m and still doesn't know how everything works", added the midfielder.
But it was not all negative. When asked about his time with Lionel Messi, widely regarded as one of the best players in the world, his face immediately lit up: "Messi's is incredible. He is not human. Neither he nor Cristiano Ronaldo are; they are both out of this world", said the German-born Ghana international.
Boateng's transfer to Barcelona initially surprised many, and indeed he was overshadowed by the large amount of talent in the Blaugrana dressing room. "I play in the same position as Suarez, which means I barely played." The Uruguayan's top shape prevented him from getting minutes in the legendary Catalan club.
The Frenchman at the receiving end of Boateng's harsh words came close to leaving this summer transfer market. His most likely choice was PSG, as he could have taken part in the 'Neymar Operation' as a bargaining chip to be used as a facilitator for the Brazilian's arrival, but in the end, the deal fell through.
The reasons why many want him out of Barcelona are based on his attitude and his difficulty in incorporating the routines that every footballer in the elite has to follow. However, when he's at his best, critics are often left silenced.