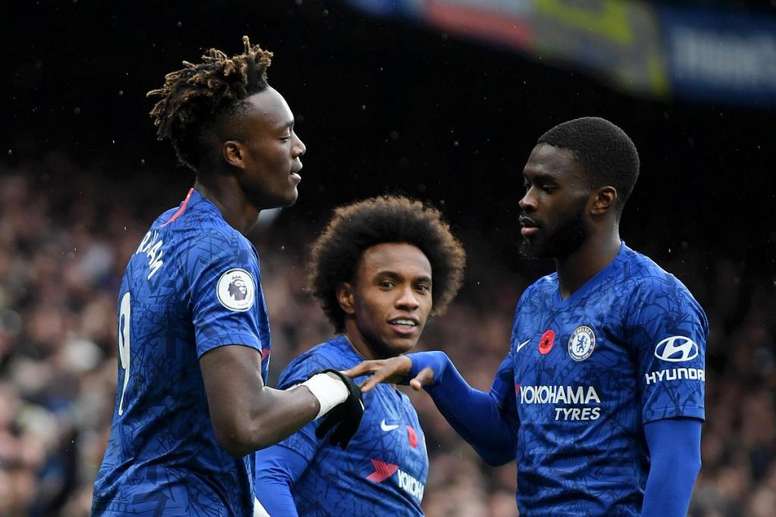 Blues move 2nd with win over Palace
The victory means Chelsea move up to 2nd, albeit Leicester and Manchester City could overtake them if they beat 5th placed Arsenal and leaders Liverpool respectively.
N'Golo Kanté returned for Chelsea and was named in the starting lineup. The hosts started the brightest and had one of their best 1st half chances of the 1st half in the 12th minute. Willian drove with the ball and passed to Pulisic, who tried to chip the advancing Guaita, but he was equally as smart and gathered the ball.
There were a few half chances here and there but the 1st half was mostly remembered for the 4 yellow cards that were amassed by both sides. Just before the whistle, Willian's snapshot was saved well by the Palace keeper.
It didn't take long for Chelsea to break the deadlock after the break, and once again Willian was involved. Kovacic passed to Willian who had his back to goal, and without even looking flicked it it past the defenders to Abraham, who coolly side-footed it past Guaita to get his 10th goal of the season. Chelsea then had a few chances, but Palace almost leveled when Tomkins was unmarked in the box from a cross, but he headed wide.
The Blues doubled their lead in the 79th minute. Pulisic received the ball on the right and passed to Batshuayi in the box. His shot was blocked but it fell beautifully for Pulisic who headed it in to once again show that Chelsea's transfer ban is a blessing in disguise. They had a whole host of talented youngsters on show today, and will not be too disappointed if their transfer ban isn't rescinded.