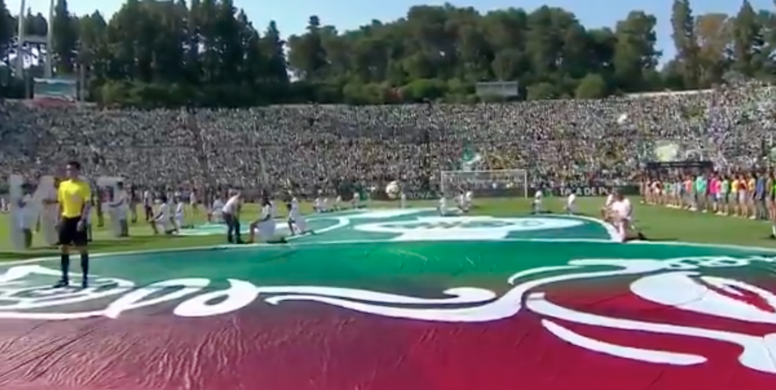 Black magic? Ball levitates in Portuguese Cup final
Football gets weirder by the year. In the age of over-dramatic videos for new signings, opening ceremonies for Champions League games, and contract offers that involve the purchase of millions of bottles of wine, the beautiful game gets more and more surreal each season. However, on Sunday, it all reached a new level.
The dark arts are a well-known feature of football, from sly challenges to provocations whispered into the ear of an opponent, there is a shadey side to the sport. One thing we aren't used to, though, is literal black magic. There's a first time for everything however, and on Sunday, on the sunny shores of Portugal, we saw real-life sorcery employed in the pre-match build up for the Portuguese Cup final.
The game, which was played between Sporting Lisbon and Aves, featured a dramatic opening, as the ball that was to be used in the clash was launched into the air, before hovering towards the referee in the centre of the park. It floated in the air for a few seconds, before laying itself at the feet of the official, like an obedient dog.
It didn't end there, though. The ref proceeded to beckon the ball into the air, à la Magneto, catching it in his arms to the amazement of the crowd, and to the bemusement of Twitter users.
May 21, 2018
How to explain this sorcery? Magnets perhaps? That, or referee Tiago Martins is a wizard and magic is real...who can say.