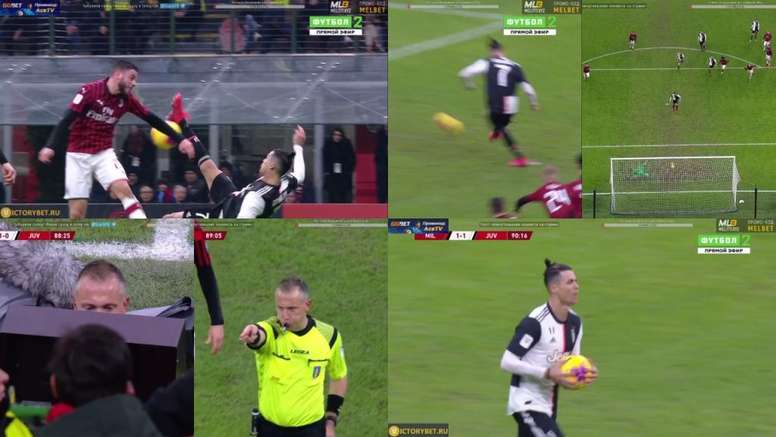 Bicycle kick, penalty, goal: Ronaldo to the rescue once again
There will be important games where he disappears, but when he does, it's one of those where he makes a difference. Against Milan, in the semi-final of the Coppa Italia, Cristiano Ronaldo did it again.
Let's set the scene. Juve were losing 1-0 against Milan, but Milan have 1 man less due to Theo's double yellow. With Juve losing, the Portuguese tried to score with a bicycle kick.
And he did. Not like that, but he did it. And fortune smiled on him. His shot hit Calabria's hand and the referee, after checking VAR, awarded Juventus a penalty.
February 13, 2020
A penalty that Ronaldo, like it couldn't be any other way, hit. He kissed the ball, placed it on the spot and struck it, and this time he hit it straight down the middle, unstoppable for Donnarumma who had decided to dive to his left.
Juve, or rather Cristiano Ronaldo, saved their skin in 2nd half added time, creating a new scenario in the 2nd leg. Because Juve went from having to come back to needing just a goalless draw to make the final.
February 13, 2020