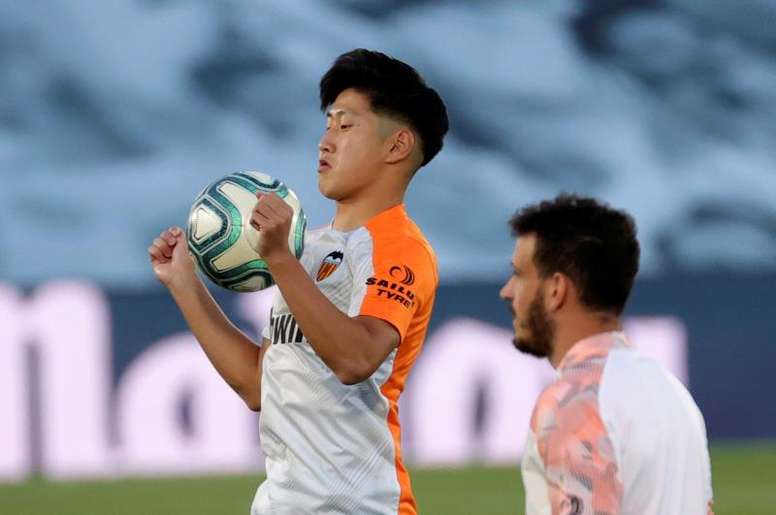 Betis and Monaco interested in Kang-In Lee
Kang-In Lee's contract ends in June 2022. He could pack his bags before that date.
Betis and Monaco, acccording to 'Superdeporte', are reportedly very attentive to Kang-In Lee. Both clubs like the profile of the player.
This media outlet recalls that, in order to be able to leave, the clubs have to reach an agreement with Valencia. But it highlights that, one year from now, Kang-In Lee would be free to negotiate with whoever he likes.
'Superdeporte' assures that there will be clubs, without naming any specific ones, that would be willing to wait until 2022 to get Kang-In Lee for completely free.