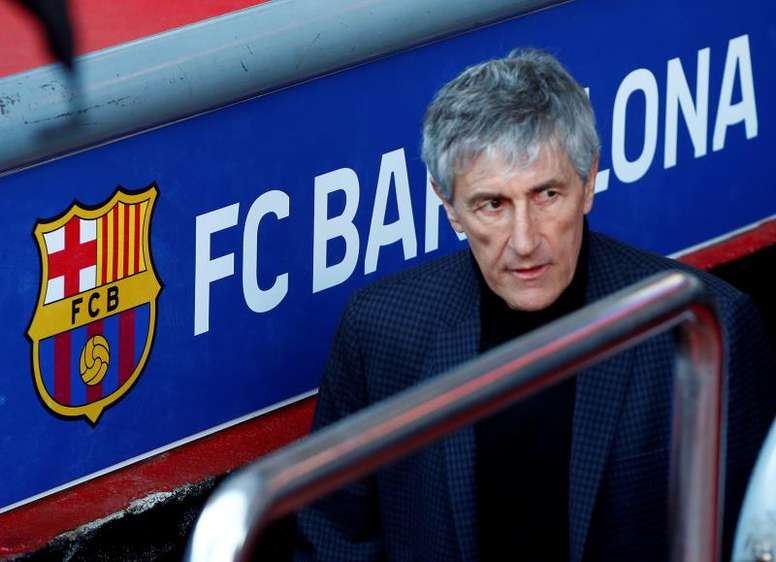 Best phrases from Setién's' interview
Last Monday, Ernesto Valverde's departure was confirmed and four days later, Barcelona returned to normality. Quique Setién took the players out for dinner and the next day he talked about almost everything.
These are the best phrases from the 'BarcaTV' interview with Quique Setién:
- "I started out playing beach soccer. I had certain physical qualities in terms of handling both legs and I read football well. I didn't have physical speed and it was hard to get going".
- "Being a manager was a circumstantial thing. I wasn't convinced I wanted to be one because it's a very complicated job".
- "Messi is a unique footballer and one thinks it will be impossible for someone to be as good as him. He gives us trophies and takes them away from managers".
- "I've always had admiration for Busquets. His ability to understand everything is unique and that's why I asked him for a shirt".
- "I told people that it was impossible for me to be a coach of Barcelona because I have little CV. Now I'm getting ready because I've taken the flight of my dreams".
17 de enero de 2020
- "I was offered to manage Racing when there was no manager. It was a coincidence that Racing had gone down and we ended up going up".
- "I always saw that in the games I ended up touching the ball four times. Cruyff's Barça dominated and had a break. This is what you later copy as a manager, but at first I did not know how".
- "When we leave Barcelona, I'm sure we'll be better coaches. My team has managed to make me better".