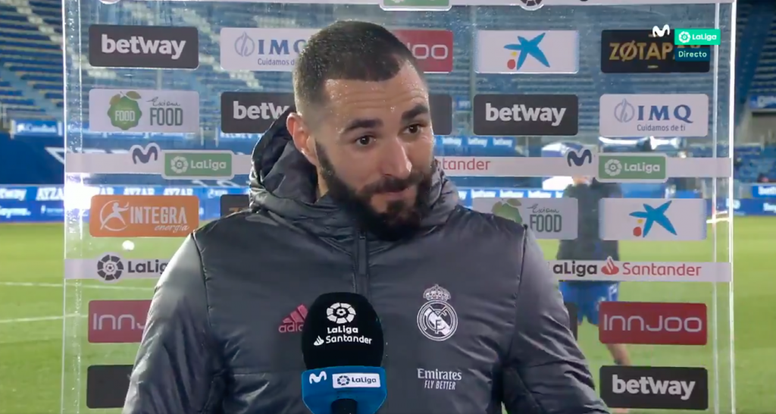 Benzema praised Hazard: "He seemed much better, we need him"
Karim Benzema, French striker for Real Madrid, analysed the 1-4 victory against Alaves in La Liga. The win came on the heels of a hard elimination from the Copa del Rey at the hands of fourth division Alcoyano. The player described the win as a 'good game' that shows that the team is "on a good trajectory after a difficult week".
"The goals, the crosses, the passes... we work on that every day. The goals came today and it's good for everyone's confidence. We're on the right track after a bit of a tough week for us because we always want to win," he said on 'Movistar' after the match.
"It was a good game. Very good for our confidence because we know that every game is very difficult because every opponent makes it a little bit difficult for us. We always play against teams that are all behind. We came out wanting to play and it was a good game for us," he continued.
A win that puts Real Madrid four points behind leaders Atlético who have two games in hand: "We're looking at ourselves. The championship has a lot of games to go and we're going to continue like this".
Finally, Benzema analysed his team-mate Eden Hazard, who gave him an assist and scored a goal after a season that has also been difficult due to injuries: "I think that, at Chelsea, he was a player and now he has to make another story in Madrid. I see him much better, he works a lot in training. Today he did well and we need the best Hazard," he said.